Sanus Unveils Swiveling TV Base for Sonos Playbase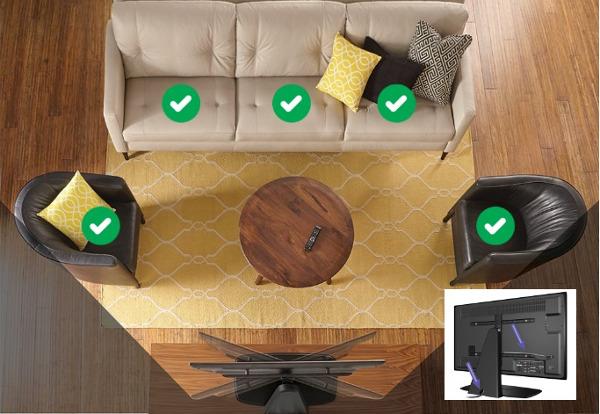 Sanus has announced a swiveling TV mount/stand for the
Playbase TV sound system
Sonos recently introduced.
Designed to support TVs weighing up to 60 pounds with screen sizes between 32 and 60 inches, the WSTV1 Swiveling TV Base pivots 40 degrees from left to right and provides up to 8 inches of height adjustability, enabling the TV to be suspended above the Sonos Playbase (or Playbar).
The TV stand is available with free delivery at sonus.com, sanus.com, and bestbuy.com for $150 and will roll out to more AV retailers in early April.
Featuring a matte finish and integrated cable management for concealing AV and power cables, the TV stand is covered by a 10-year warranty and is safety-tested and UL Certified.
Only a Phillips-head screwdriver is required for setup and installation, which is described as a three-step process that takes about 20 minutes, according to Sanus.
"In partnership with Sonos, we developed a product that would seamlessly integrate the Sonos Playbase with a flat-panel TV, making the TV look like it's hovering above the Playbase," said Greg Andrews, VP of marketing for the Eden Prairie, Minnesota-based maker of AV furniture, mounts, and stands.
For more information, visit sanus.com.
WHERE TECHNOLOGY BECOMES ENTERTAINMENT