Samsung Will Deliver First 8K TV in October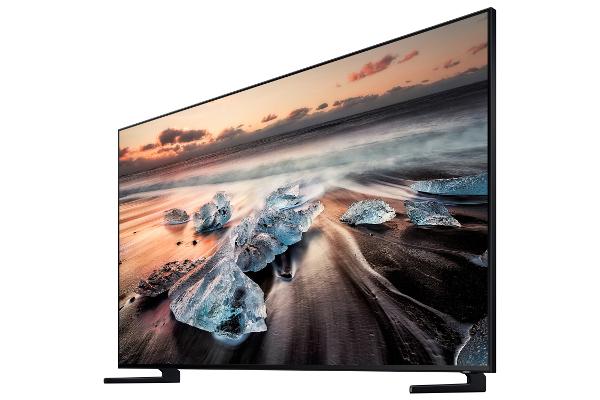 Ready or not here it comes. Samsung today unveiled an 85-inch 8K TV that will become the first 8K set available for sale in the U.S. when it ships in October.
The Q900FN, which displays four times more pixels than a 4K/Ultra HD TV, will feature an enhanced version of Samsung's LCD-based QLED technology, according to the announcement made at IFA 2018, which opens tomorrow in Berlin.
The Q in QLED stands for quantum dot, a backlight technology that uses a more precise method to generate the red, green, and blue light that makes up a video image than the process typically used in standard LCD displays. The benefits to using quantum dots include a more saturated color range at all brightness levels, along with increased energy efficiency since filters aren't used to create the red, green, and blue primaries that make up the full-color image. For more detail on QLED, see Al Griffin's review of the QN65Q8FN 4K TV.
The set has a rated peak brightness of 4,000 nits, supports the new HDR10+ high-dynamic range (HDR) format, and uses proprietary artificial intelligence (AI) processing for upscaling lower resolution images to 8K, regardless of the source.
Samsung's Direct Full Array Elite is said to provide enhanced contrast through precise backlighting control and produce 100% color volume in the DCI-P3 color space.
The Q900FN supports Samsung's SmartThings platform and will incorporate a new convenience feature whereby the TV recognizes and analyzes connected devices and automatically switches to the correct audio output for an optimal viewing experience; a thin cable Samsung calls the One Invisible Connection carries power and audio/video signals to provide more flexibility in TV placement. The set also has an Ambient Mode that displays "beautiful images, weather, news and more on the screen" when the TV is turned off.
For more information, visit Samsung.com.