Samsung Streams Free 3D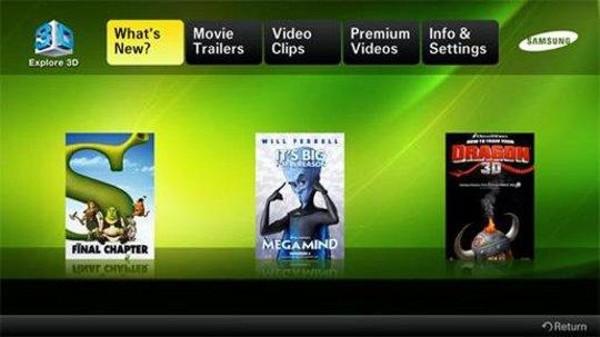 Would you like to put your new 3DTV through its paces? Your guests will be impressed when Samsung's Explore 3D app gets the show on the road.
Sign up via your PC and the Rovi-powered app will deliver movie trailers, music videos, educational stuff, and (via Wealth TV) full-length shows—all of it free—to any 2010-11 Samsung LED-LCD smart TV or plasma smart TV. Paid content will become available later this year.
See This Week In Consumer Electronics.
In related news, Samsung is offering two pairs of 3D glasses with the purchase of any 3D LED or plasma set. Additional glasses cost less than $50/pair. See press release.
LATEST VIDEO
WHERE TECHNOLOGY BECOMES ENTERTAINMENT