Samsung Galaxy S9 and S9+: Significantly Superior Sound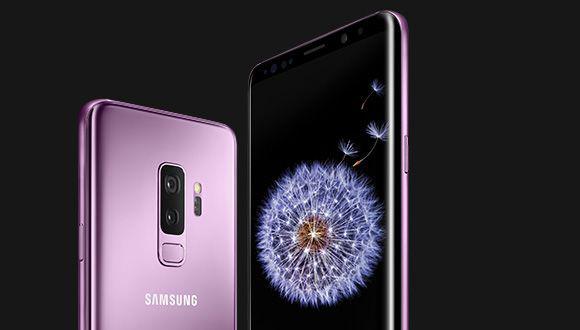 Let's get this straight right from the start: critical listening over any phone's built-in speaker is just not recommended. However, we all know that there will be times, plenty of times actually, when you will indeed use that built-in speaker on your phone for music and movies. Thankfully, the Samsung Galaxy S9 and S9+ makes that a reasonable option. Go ahead and listen. I won't judge.
The newest offerings from Samsung are the Galaxy S9 and S9+. While certainly not the first cell phones that offer stereo playback, it is certainly a notable feature in a phone that is likely to be extremely popular. HTC has been making stereo phones for years, and even back in the flip-phone days, two speakers weren't unheard of.
There are many upgrades from the S8/S8+ in the new Galaxy S9/S9+. The water-resistant S9 and S9+ (IP68) have so many features in common that we will go over many features that are common between the two. I have a review sample of the S9+, so that is what I will be using as my listening reference. They both retain the infinity screen, but it is now reinforced with stronger aluminum at the sides, giving the S9/S9+ enhanced protection.
The camera is one area with a difference between the two. New to both is a dual aperture shutter that lets you get great low-light pictures, as well as being able to play around with depth-of-field in your photos. It is selectable from F1.5 to F2.4. The S9+ adds a second telephoto lens on the rear camera with 2X optical zoom. The quality of the 12 MP photos was superb, and the S9+ can add a bokeh filter for even more effects. Both phones have a new Super slow-motion video mode that shoots at 720p with 960 frames per second. There is standard slow motion, and both can shoot 4K video and regular HD (1080p) video at 30 or 60 fps.
While the dual-aperture lens is exciting, what is most exciting about the S9/S9+ is the sound quality. Instead of using a single speaker on the bottom of the phone, Samsung is also utilizing the front-firing telephone speaker (that's normally reserved only for phone audio) for stereo two-channel playback. The speakers were tuned by AKG (a Harman, now Samsung company), and the phone includes Dolby Atmos software for enhanced audio performance. Yes, Dolby Atmos on a two-channel system.
The Galaxy S9/S9+ supports Dolby Atmos content and EQ settings created and tuned by Dolby. There is a selectable setting to turn on Dolby Atmos processing, with modes for music and movies, or you can select a mode that automatically detects what format you're playing back. While playing back a Dolby Atmos-encoded source, the processing uses psychoacoustics to create a bigger soundfield that extends a bit beyond the speakers. Is it surround? Not by a long shot, but it is a pleasant and subtle improvement to the stereo sound stage.
There are multiple ways to customize the sound, including EQ settings based on age and you can also use a listening test to adapt the output to your listening device. AKG-branded earphones are included with the phones. As with the S8/S8+, these earphones are substantially better sounding than most included/bundles earbuds — these are not your usual throw-away buds. They need to fit properly in the ear, but once set up, they sound really good - well balanced and natural with an accurate profile.
The S9/S9+ also plays about 1.4 times louder. That would normally be a big improvement, but it does introduce an interesting situation. Turning Dolby Atmos "on" also increases the overall volume, as well as boosting the low-end and creating a fuller, richer sound. However, it is possible to overdrive the speakers, and that happens much sooner with Dolby Atmos on. Is Dolby Atmos overkill for a phone? Perhaps, but the S9/S9+ is full of future-proof features.
I did most of my listening with Dolby Atmos "Music" engaged. The improvement in playback from the S8/S8+ is significant. The treble response is much smoother and natural. The mid-range was clean and accurate. You'll never get much bass out of these tiny speakers, but there is more bass than the S8/S8+ and the bass was clean, if not restrained. As mentioned, it is easy to push the system too much, so if you're not satisfied with the sound, try turning it down a little bit. It's quite good as long as it's not played too loud.
To date, this is the best-sounding phone Samsung has made; I can't wait to see how it will be improved in the S10, but I'm excited to see what Samsung does next. Now leave me alone so I can finish watching my movie on my S9+.