Rocky Mountain Audio Fest Kicks Off Friday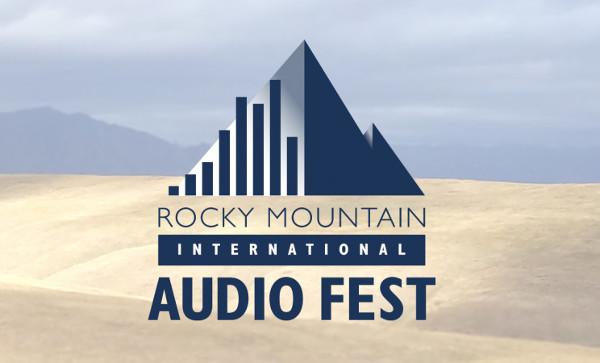 Ready for the biggest high-end audio show in North America? The annual Rocky Mountain Audio Fest (RMAF) opens Friday, October 5 at the Denver Marriott Tech Center and runs through Sunday, October 7.
A meeting place for anyone interested in seeing and hearing the latest innovations in home AV — including music lovers, audiophiles, and DIYers — the 2018 show will host upwards of 400 exhibitors from all corners of home audio and video with a focus on high-end audio gear.
An impressive list of brands will be on display, including Arcam, Anthem, Astell & Kern, Bang&Olufsen, Bowers&Wilkins, Bryston, Cambridge Audio, Dan D'Agostino Master Audio Systems, Elac, Focal, GoldenEar Technology, Harman Luxury Audio Group, HiFiMan, JBL Synthesis, Klipsch, Krell, Legacy, Marantz, Mark Levinson, MartinLogan, McIntosh, Monitor Audio, NAD, Paradigm, PSB, Revel, Sennheiser, Sony, and The Bob Carver Company, to name a few. Click here to see scroll through the complete list.
Among the many new products expected to be launched and demonstrated at the show is a new line of high-performance in/on-wall speakers from Legacy Audio that can be customized to match any décor, an updated version of a Klipsch classic — the horn-loaded, three-way La Scala speaker introduced in 1963, and the new ATH-ADX5000 wireless, noise-canceling headphones from AudioTechnica.
Klipsch will also unveil the Special Edition Forte III speaker, which incorporates the brand's latest advances in acoustic engineering, and B&W will demonstrate the latest "D3" iteration of its legendary 800 speaker, which is used in London's famous Abbey Road Studios. Click here to see what other brands are planning for the show.
Other attractions include a room full of headphones, a full lineup of seminars, and live entertainment. Click here for the seminar schedule. A/V gear and a wide selection of audio and video discs, including rare finds and collectibles, will be available for purchase, in some cases at special show discounts.
Show hours are noon to 7 p.m. on Friday, 9 a.m. to 6 p.m. on Saturday, and 10 a.m. to 4 p.m. on Sunday. Ticket pricing is $40 for a three-day pass, $30 for a two-day pass, and $20 for a one-day pass. Students, active military, and seniors are entitled to a 50% discount.
For more information, visit audiofest.net.