Remote Sales Rising
It's no wonder. As more and more people upgrade their home systems, more of them are opting for new universal remotes. A new study from Parks Associates expects an annual growth rate of about 10 percent. Apparently, that's a good number. Mid-level remotes will increase to 14 percent.
As home theater technology increases, it makes sense that people want a remote to simplify matters. However, in a way, some of these new technologies will actually make things simpler. One box that is your satellite receiver, DVR, Internet connection, and movie source is going to make things quite simple.
So, why the boom?
"Increasing options for content, the heavy buying of expensive flat TVs, and rational prices for the mid-level remote have all played to increase consumers' willingness to purchase and desire for the more capable control benefits," says Parks Associates CEO Tricia Parks.
"U.S. households are spending more on their entertainment equipment as well as on content options than in the past," adds Parks.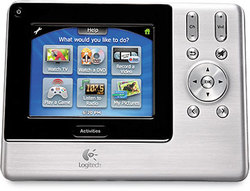 "So, spending some hundreds of dollars on a URC that allows easier use and management of their home theater systems makes more sense to them than in the past.
"There is a middle market for advanced universal remotes now emerging that will continue to see growth for at least the next 5-7 years."
HDMI CEC will make things easier, but one remote to rule them all is certainly appealing. A pile of random remotes is so last year. -Leslie Shapiro
LATEST VIDEO