Rear Projection TV RIP: Mitsubishi Pulls the Final Plug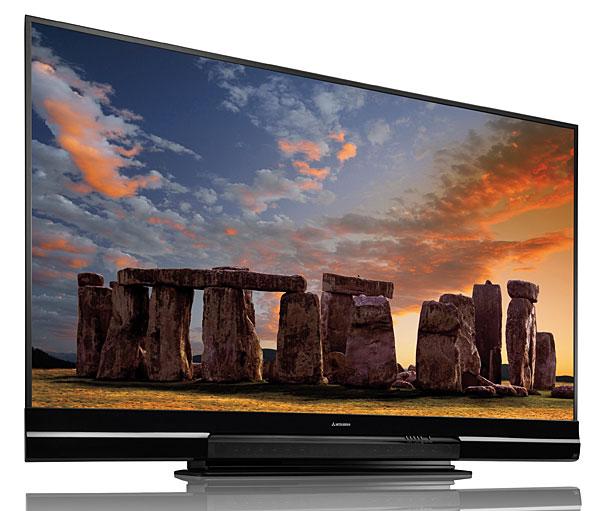 Back during the analog TV era, a well-regarded manufacturer offered me a rear-projection set—not for review, just for my own use. I turned it down. I didn't want one of those big, butt-ugly things in my living room. In later years, RPTV went high def, slimmed down, and became the best buy in big-screen TV in terms of inches per dollar. But that wasn't enough to save it. In the closing jingle-bell months of last year, the one remaining RPTV manufacturer pulled the plug, and the product category quietly passed into history.
That was Mitsubishi, whose 73- to 92-inch DLP and LaserVue DLP sets were the only ones on the market. The move was not unexpected. Mitsubishi had declined to unveil any new RPTV models in 2012, instead liquidating its inventory of 2011 models. The company will continue to market professional projection models and offer customer support for its old consumer products.
The one-piece rear-projection set made its debut in 1947. The RCA 648TK had a black-and-white screen 20 inches wide by 15 inches high—which was actually enormous compared with the 8-inch portholes people watched in those days. But the dim picture did not impress the public. It wasn't until the home theater revolution of the 1980s that RPTVs came of age, offering brighter and better-looking pictures in 40- to 60-inch screen sizes to a public that wanted something bigger than the biggest direct-view sets, which maxed out at 40 inches. RPTV survived well into the high-definition and 3D eras, attaining screen sizes of up to 92 inches before finally succumbing to competition from LCD sets as they moved into larger sizes and their prices plummeted.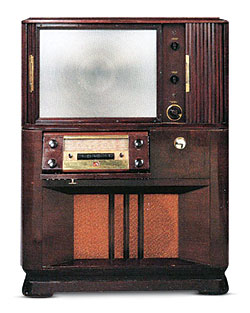 Unlike LCD TVs (with their backlit liquid crystal panels), plasmas (with gas-filled neon-like tubes activated by electric charges), and direct-view TVs (with electrons flung from behind onto a perforated metal shadow mask), rear-projection TVs use a light engine, which fires into a mirror, which in turn reflects the light onto a lenticular screen pebbled with lots of tiny lenses that direct light at the viewer. Initially, the light engine was a trio of red, green, and blue cathode ray tubes, which offered a great picture, including HD, but required periodic convergence to stay focused.
Then bulb-driven solid-state technologies pushed out CRTs in favor of either reflective micromirror DLP technology or various species of LCOS (liquid crystal on silicon) panels. Variations such as JVC's D-ILA and Sony's SXRD earned positive reviews. The bulb was the last thing to go, replaced by LEDs in Samsung sets and even lasers in some of Mitsubishi sets. Consumers who need bulb replacements can still find them on the Internet.
Late-model HD-capable RPTVs were far better products than their analog predecessors. They may not have been tops in light output, black level, or contrast, but some models scored well on viewing angle, energy consumption, and especially price. They lost much of their awkward depth, becoming—well, if not flat, at least flatter. There were even JVC and RCA Scenium models that could hang on the wall.
Where is video display technology headed? LCD sets command 88 percent of the market in unit share, according to NPD DisplaySearch figures for the third quarter of 2012, with plasma in decline at 5.7 percent, actually selling less than direct-view TVs at 6.3 percent. But plasma competes more on quality than on price—as a better alternative to LCD in black level and other performance parameters—so it may linger for a while. The next disruptive display technology will probably be the OLED flat panel if LG and Samsung can scale up the manufacturing process and get prices down to the point where the mass market ignites. If OLED becomes the hip high-end display of choice, plasma may go the way of RPTV.
LATEST VIDEO