Pro Audio Brand CEntrance Ships its First Headphones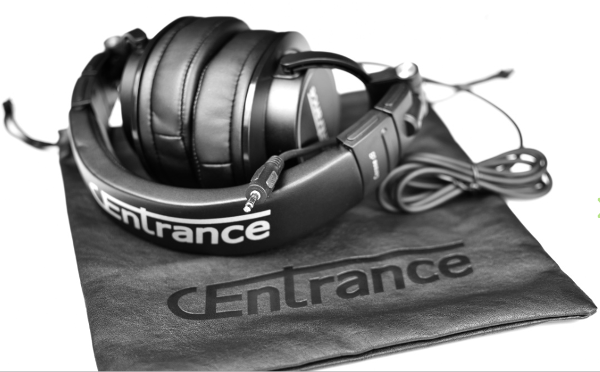 CEntrance, the Illinois-based maker of portable audio gear for professionals and consumers, is shipping its first headphones.
The "culmination of years of research," the new Cerene dB headphones ($180) were designed with a focus on sound quality, comfort, sound isolation, and affordability — attributes that mattered most to the musicians and audiophiles the company surveyed.
A closed-back, circumaural design was chosen for superior acoustic isolation and mated with oversized 1.8-inch drivers that incorporate neodymium magnets to achieve high (96 dB) sensitivity and "improved transient response."
Weighing in at 0.8 pounds, the headphones are foldable with earcups that swivel 180 degrees for easy storage. The headband and earcups are padded and covered in faux leather to "provide comfort during long listening sessions."
CEntrance provides a carrying case and a 5-foot cable, made of oxygen-free stranded copper wire wrapped in a flexible jacket with molded strain relief and gold-plated 3.5mm minijacks on either end.
"We learned a lot about studio monitoring and audiophile listening and it was time to pair our recording and playback equipment with a set of headphones that matched the CEntrance reputation for quality and dependability," said CEO Michael Goodman. "We spent over a year tuning the Cerene dB headphones to sound truthful and acoustically transparent, allowing users to hear all the details, whether they listen for work or fun — both."
For more information, visit cenrance.com.

SPONSORED VIDEO