Poll: S&V Readers Enthusiastic and Frustrated by 4K/Ultra HD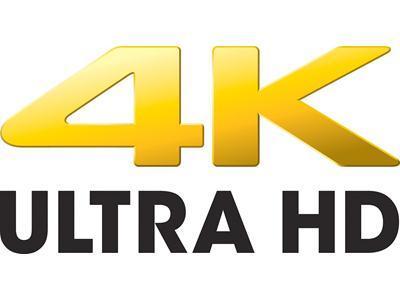 S&V readers are generally enthusiastic about 4K/Ultra HD, with 18 percent planning to buy an Ultra HD set, but still frustrated by the lack of programming and the piecemeal way in which the technology is being rolled out (we're with you on that), according to the results of this week's survey in which we asked for your take on 4K/Ultra HD.
Even so, fully one fifth of the respondents indicated that they would rather skip 4K and go straight to OLED—something that clearly won't happen given the huge push 4K is getting by TV makers and retailers. At least Ultra HD set prices been moving steadily downward and the availability of 4K content is slowly improving—a bit too slowly for many of us. Just over one in ten reported being "perfectly happy" with 1080p, while another 11 percent feel 4K offers a step in video quality as long as you have a really big screen.
Summarizing how many S&V readers (and editors) no doubt feel about the state of 4K affairs, utopianemo wrote in a post: "4K looks great on a PJ, however I'm not giving 4K a second thought until expanded color gamut, compression schemes, HDR [high dynamic range], and HFR [high frame rate] are standardized. The various consortiums need to present the Next Big Thing as an overall package, not piecemeal little upgrades (which leaves little room for standardization). That's going to be the only way to get the consumers on-board and enthusiastic about it." Amen.
For more on 4K/Ultra HD, see Tom Norton's excellent "Ultra HD: Is It Soup Yet?" post.
Here's the full breakdown of our survey:
21% – I'd like to skip 4K and go straight to OLED (154 votes)
18% – I don't own a 4K/Ultra HD TV but plan to buy one (133 votes)
17% – 4K will be an awesome upgrade once content is readily available (129 votes)
13% – I 'm perfectly happy with my 1080p HDTV (99 votes)
11% – 4K offers a step up in video quality as long as you have a really big screen (80 votes)
8% – 4K represents an evolution, not revolution, in image quality (62 votes)
5% – I don't own a 4K/Ultra HD TV and don't plan to buy one (37 votes)
4% – 4K is a technology in search of a market (32 votes)
2% – I own a 4K/Ultra HD TV and watching my first movie in 4K was a life-changing experience (17 votes)
0% – I own a 4K/Ultra HD TV and watching my first movie in 4K left me wondering what all the fuss is about (2 votes)
LATEST VIDEO