Pioneer Introduces New 'Hi-Res Headphones'
Pioneer has announced a lower-priced addition to its high-end SE line of headphones.
A follow- up to the $2,500 SE-Master1 Elevation, the $1,000 SE-Monitor5 is an over-ear design that uses construction techniques developed for the Master1 and features 2-inch drivers made of Pioneer's proprietary cellulose nano-fiber.
Derived from wood pulp that has been "defibrinated to several hundredths of a micron," the material is five times stronger and one-fifth lighter than iron, according to Pioneer. It's also described as stiff enough to extend high-frequency response with an organic composition that "absorbs minute resonances for faithful source reproduction." The headphones rated bandwidth is 5 Hz–85 kHz.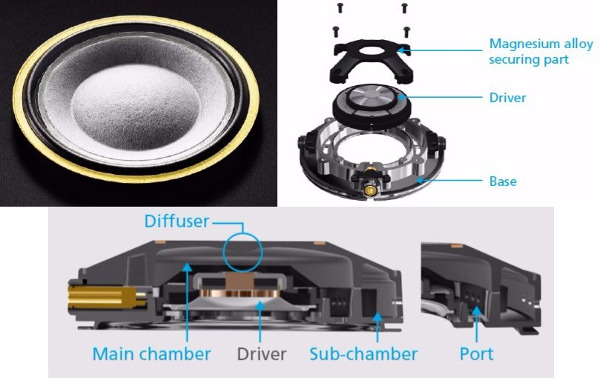 Instead of common plastic, the earcups are made of a magnesium-alloy material, said to suppress vibration, and feature a patented dual-chamber design with sculpted diffusers that disperse sound into ported sub-chambers to reduce sound-pressure level behind the driver and improve bass performance.
The drivers are secured to the magnesium-alloy base with screws instead of glue and "float" on rubber isolators attached to the hanger arms that extend to the headband. The earpads are made of memory foam wrapped in velour; soft faux leather pads are available as an option.
Three cables are included: two unbalanced bi-wire cords with gold-plated 3.5 mm stereo connector and a balanced cable featuring a 2.5 mm four-pole stereo plug for use with compatible digital audio players.
Specs include an impedance of 40 ohms, sensitivity of 99 dB, and maximum input power of 1,000 mW.
For more information, visit pioneer-headphones.com.
LATEST VIDEO