Reaching Nirvana: Pioneer SE-MASTER1 Headphone
When I picked up Pioneer's SE-MASTER1 headphone at CEDIA Expo in October, I knew it was special. Substantial yet lightweight and exceptionally well crafted with scrupulous attention to detail, right down to the contoured ear cushions and engraved serial number. (Sorry, S/N 00001 is already spoken for.) If you were to crack open the ear cups, you'd find the same commitment to excellence in the form of a highly refined ceramic-coated aluminum diaphragm surrounded by a ribbed ring, designed to reduce distortion, all framed in a sturdy aluminum alloy to minimize resonance.
Each open-back headphone is hand-built by a master craftsman at Pioneer's Tohoku Plant in Japan—the same place where high-end TAD speakers are made. The headphone's core components—a pair of 2-inch drivers, each comprising 13 carefully aligned parts—is a serious work of engineering art whose sole mission is to transform electrical signals into delightfully natural sound.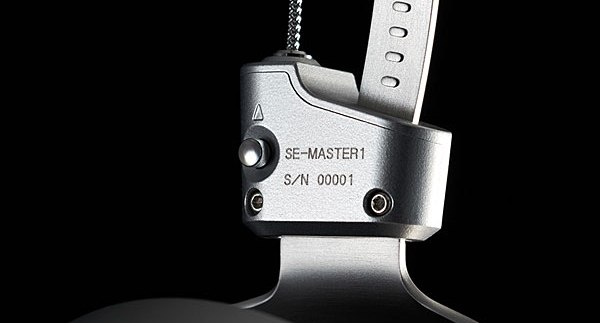 To realize that goal, Pioneer enlisted the help of London's world-famous AIR Studios to tune the SE-MASTER1—a process AIR technical director Tim Vine-Lott called challenging. "Headphones have none of the adjustable electric circuits you find in amplifiers or speaker systems, and the smallest change could have unexpected effects on sound quality; but working with Pioneer's engineers, we were able to achieve the best sound quality."
Pioneer invited me to audition the SE-MASTER1 in a back-room demo. The urgency of my trade-show schedule quickly disappeared as I settled in to listen to an assortment of Hi-Res files, ranging from metal to all flavors of pop. The sound, which was fed through the high-resolution DAC in Pioneer's U-05 headphone amplifier, was airy and revealing in a way I didn't expect from a headphone. I kept coming back to "Come as You Are" from Nirvana's seminal 1991 album, Nevermind. I heard subtleties in the mix I had not noticed before, and Kurt Cobain's signature guitar—and the space around it—was positively huge. Before I knew it, the marketing rep was knocking on the door. My time was up.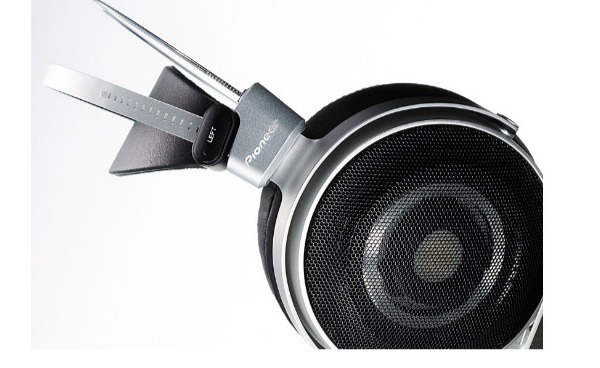 These are not small headphones by any stretch of the imagination, but Pioneer has paid careful attention to flexibility and comfort by including a detachable, tangle-free 10-foot cord, adjustable headband, memory-foam earpads, and a tension rod that can be swapped out to fine-tune (lateral) headband tension. The SE-MASTER1 does not come cheap, but it has a lot to offer for $2,500.
Pioneer • (800) 421-1401 • pioneerelectronics.com