Pioneer Announces 2011 Receivers, Apple AirPlay Support and More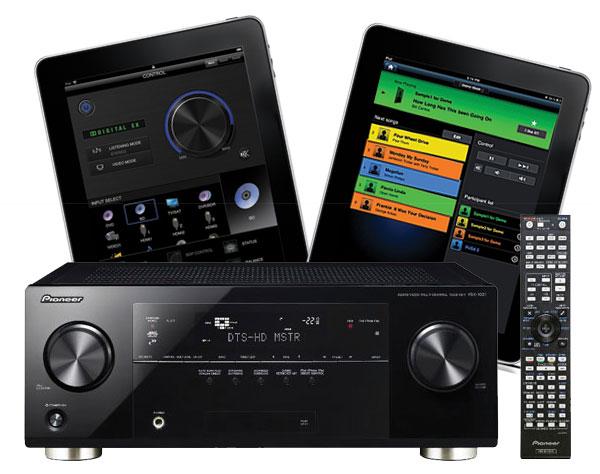 For its 2011 lineup of AV receivers, Pioneer has gone Apple in a big way. The four new models, introduced at a press event in San Francisco, range in price from $249 for the VSX-521 to $549 for the top-of-the-line VSX-1021.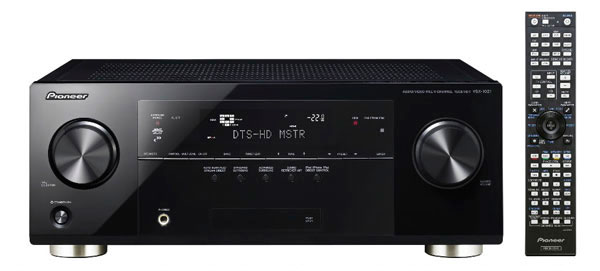 To various degrees, depending on model, the receivers incorporate a high level of compatibility with iDevices from Apple, including iPhone and iPad, with no external dock required. All four feature at least 110 watts per channel (120W per in the VSX-1021, all measured at 1kHz into 8Ω) using traditional class-AB amplification. The two lower end models sport 110W x 5 and the top two are equipped to drive 7 channels. Among their features are compatibility with today's most widely used audio formats (including Dolby Pro Logic IIz's height-channel option), 3D pass-through via multiple HDMI 1.4 inputs, and Pioneer's proprietary MCACC room calibration. All of the new units are Bluetooth-ready (with the addition of an optional adapter).
In addition to other upscale features, the VSX-1021 adds AirPlay, Pioneer's Air Jam, iControlAV2, Anchor Bay video processing for upscaling of video signals to 1080p (in the two top models; the other two provide video switching only, with no upconversion), compatibility with 192kHz/24-bit WAV and 96kHz/24-bit FLAC audio files from a PC, and WiFi network and Internet connectivity with the addition of Pioneer's optional wireless LAN adapter (AS-WL300).
AirPlay provides wireless playback of your music library (iTunes 10.1 or later) through the VSX-1021 from your iPhone, iPad, or iPod Touch. Air Jam (see sample user screen) might be more descriptively called Party Mode. It's a free App (Bluetooth adapter required) that can pair up to four iDevices to the receiver and allow each user to enter tunes from their music library into a collective playlist. Air Jam also saves this playlist on each user's device for possible future purchases through iTunes.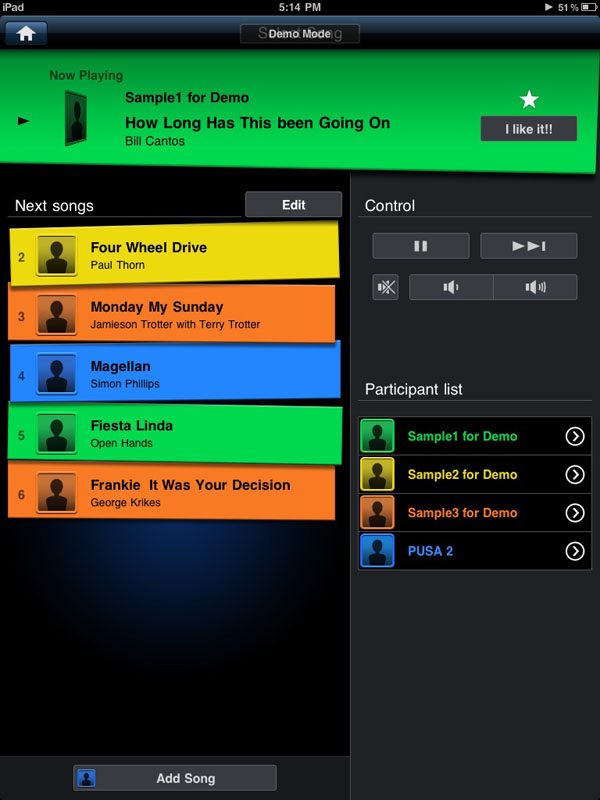 The iControlAV2 App provides complete control over the receiver's settings from an iPhone, iPad, or iPod Touch. The accompanying photo shows just one of its many control screens. Volume, bass, balance, and room settings may be controlled from any of these devices, and when an iPad is used additional control features are available, including graphic representations of the Pioneer's MCACC room calibration and sound adjustments that allow users to create their own equalization curve with a "touch and draw" on-screen display.
The four new Pioneer AV receivers will be available from March to early April 2011. And just in case you were wondering, Pioneer will be launching its Elite flagship lineup of high-end AV receivers in May. Stay tuned.
LATEST VIDEO