Peerless-AV Launches Updated Wireless HD System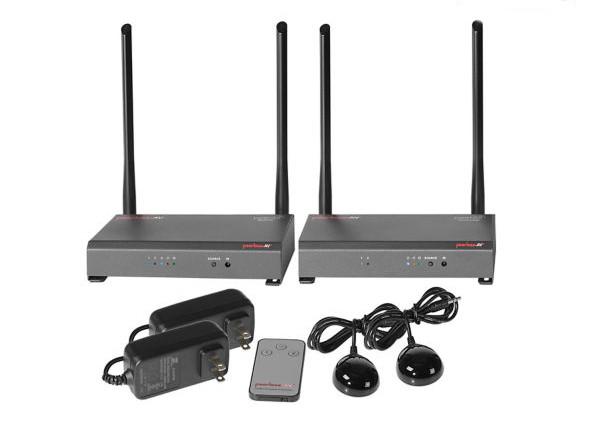 Peerless-AV has introduced an updated version of its PeerAir Wireless HD Multimedia signal-transmission system.
Designed for situations where running wires to a TV is not an option, the new HDS-WHDI100 ($299) includes numerous features said to simplify installation and improve signal transmission. The device has a new metal case and uses 802.11n technology with external directional antennas to provide a "reliable and robust signal that can penetrate multiple walls, floors, and ceilings to offer complete wireless coverage," according to the company.
The new PeerAir system facilitates plug-and-play installation with a variety of settings to help overcome complicated installations and includes an IR (infrared) extender so the receiver can be stored out of sight. HDMI pass-through allows source devices to display content on a local hardwired TV while wirelessly streaming the same content to a remote TV, often eliminating the need for an extra cable box.
Homeowners can feel confident setting up the system without a professional, Peerless-AV said, noting that it's ideal for installing TVs in bathrooms, kitchens, and other tough-to-wire locations without having to cut into walls to hide bulky HDMI cables.
For more information, visit peerless-av.com.