Peel Smart Remote App Adds Streaming Video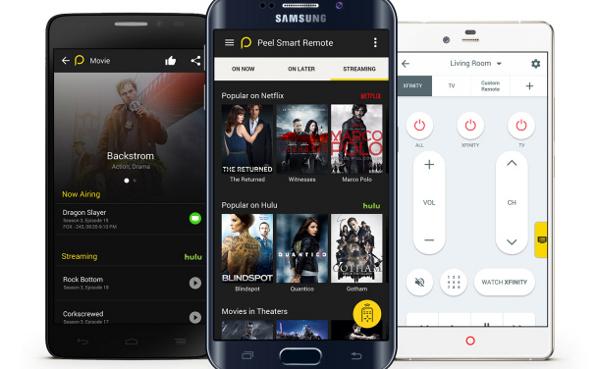 Peel, maker of the Peel Smart Remote app that turns an iOS or Android smartphone into a universal remote control, has announced a revamped version of its Android app that provides access to Netflix, Hulu, and YouTube and allows users to switch back and forth between traditional linear TV and streaming services.
The updated app has a redesigned user interface and will offer the ability to search for programs across streaming services and linear TV as well as highlight content available from streaming apps already on the user's phone. The company is planning to add other features including the ability to make program recommendations based on past viewing behavior and deliver heads-up messages about TV shows and movies about to expire on Netflix.
Peel CEO Thiru Arunachalam said the company hopes to add 20 more streaming services in the future. The company, which claims to have more than 130 million registered users globally, said it generates 12 billion remote control commands monthly and has aggregated remote commands for tens of thousands of devices and TV programming guides for 110 countries.
LATEST VIDEO
WHERE TECHNOLOGY BECOMES ENTERTAINMENT