Paramount, DreamWorks Dump BD for HD
Until now the conventional wisdom has been that the victor in the format war between Blu-ray and HD DVD would be Blu-ray, if there were a victor at all. Well, now all bets are off. Two major studios have announced that they're dumping Sony's Blu-ray format for Toshiba's HD DVD. It looks as though both formats are likely to be around for the foreseeable future.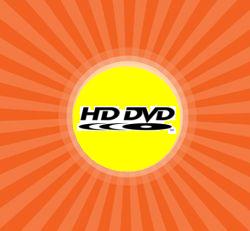 Shock, surprise: Paramount says it will release high-def titles only in HD DVD for the forthcoming holiday season. More shock, more surprise: DreamWorks says the same.
Suddenly studio support for the formats is a reshuffled deck, with Sony Pictures, Twentieth Century-Fox, Disney, and MGM releasing only in Blu-ray; and Universal, Paramount, and DreamWorks releasing only in HD DVD. Blu-ray also cites Lionsgate, an independent film and TV distributor, as an exclusive. Warner will continue releasing in both formats, and the same is true of Paramount's Steven Spielberg movies. But it's definitely looking more like a horse race now.
Paramount officials attributed the studio's surprise move to HD DVD's lower-priced players, lower disc manufacturing cost, and (a questionable statement sure to be disputed by the Blu-ray camp) HD DVD's higher quality. Said CEO Brad Davis: "Part of our vision is to aggressively extend our movies beyond the theater, and deliver the quality and features that appeal to our audience. I believe HD DVD is not only the affordable high-quality choice for consumers, but also the smart choice for Paramount."
His comments were echoed by DreamWorks CEO Jeffrey Katzenberg: "They have a high-quality consumer experience that is now being offered at a price point that we believe is going to connect with the consumer." He also called HD DVD "the right product at the right price at the right time."
Blu-ray has yet to comment publicly but columnist Nikki Finke quoted a source in the Blu-ray camp characterizing the news as a "desperation move" and a "cash grab," with DreamWorks receiving $100 million in promotional money and Paramount $50 million.
The Blu-ray and HD DVD camps have recently traded shots over player sales. Blu-ray has a 2:1 advantage thanks to PS3, but HD DVD claims more standalone players sold.
Upcoming released to be affected include Paramount's Shrek the Third, Transformers, and Blades of Glory.
LATEST VIDEO