Pangea Launches 'Step-Up' Phono Cable to Improve Turntable Performance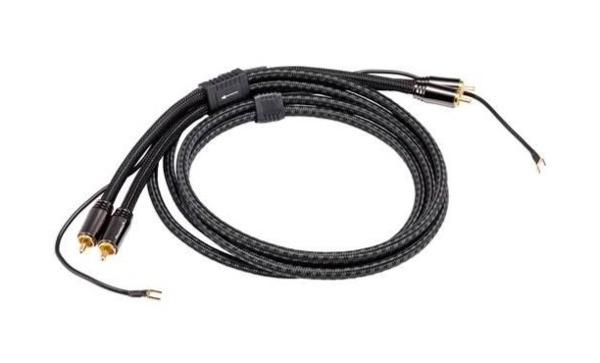 Audio accessory maker Pangea Audio has expanded its Premiere SE cable series with a phono cable it says delivers a "demonstrable difference in sonic output" with most turntables.
The Premier SE Phono Cable ($80) is described as a "step-up cable manufactured with audiophile-grade components," including Cardas Grade One Copper conductors. Designed by "lifelong music fanatic" and Pangea CEO Jay Victor, the cable carries left- and right-channel information over three different gauge cables to ensure "balanced response," has an integrated ground cable, and is covered in nylon and insulated with thermoplastic rubber.
"Pangea built a solid reputation in the audiophile community by introducing cables and accessories that speak to the interests of music lovers who want to derive the best listening experience from their system," said Steve Niemi, Pangea's director of global sales.
"The Premier SE is the perfect example of how an inexpensive upgrade will make a big difference in performance and, ultimately, the listener's enjoyment. It's an easy and affordable upgrade for vinyl enthusiasts of every stripe."
For more information, visit pangeaaudio.com.
WHERE TECHNOLOGY BECOMES ENTERTAINMENT