Panasonic prices 3D plasmas; 65 inches for $4,300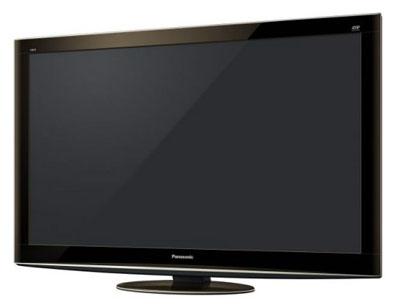 Panasonic has announced official pricing and availability for its new 3D plasma HDTVs,
and they're much less expensive than first reported
.
The previously-announced 54-inch TC-P54VT25, priced at the equivalent of $6,000 in Japan, will go on sale in May for $3,000. A smaller version, the 50-inch TC-P50VT25, will retail for $2,600 alongside the 54VT25. Panasonic also revealed details on two larger models, the 58-inch TC-P58VT25, and the 65-inch TC-P65VT25. They will ship in June, and will retail for $3,800 and $4,300, respectively. The HDTVs all come with one pair of active 3D glasses, and additional pairs will be available for $150 each.
— Will Greenwald
[Source: Engadget HD]
LATEST VIDEO
WHERE TECHNOLOGY BECOMES ENTERTAINMENT