Panasonic Adopts Quick Chip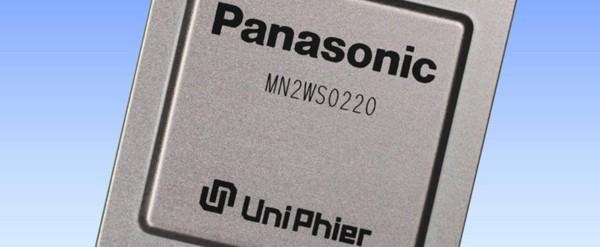 The convergence train has long since left the station and one of the results is that TVs are adopting more and more computerized functions. And we all want our computers to run fast, so it's good news that Panasonic has adopted a faster UniPhier processor for its Viera TVs and Blu-ray players.
The Cortex-A9 is a 1.4GHz dual-core chip. Panasonic says it can muster "two TV broadcasting channels [we're guessing that means streams], as well as Internet-based content and applications in high-resolution at the same time. In addition, the new chip is able to reduce power consumption of and the number of components used in smart TVs, which will help drive smart TVs to spread in the global market."
For you 3DTV fans: "A high-performance 3D graphics circuit supporting full HD resolution is essential for smart TVs. Integrating such a 3D graphics circuit and audio and video codec, the new system LSI has all the functions required for smart TVs on a single chip. As a result, it enables to deliver exciting images by combining graphics and video. Further, the new chip enables to cut power consumption by about 40%."
The folks at Engadget wonder aloud: "The other question of course is backwards compatibility, while some of the new Viera Connect apps for 2011 were also compatible with 2010 HDTVs, it'll be interesting to see if Panasonic's platform can take advantage of the new chip without making televisions that are currently on shelves obsolete, or if it considers joining forces with the Google TV cadre for apps like SlingPlayer and OnLive."
See press release.
LATEST VIDEO