Onkyo Ships New Personal Music Players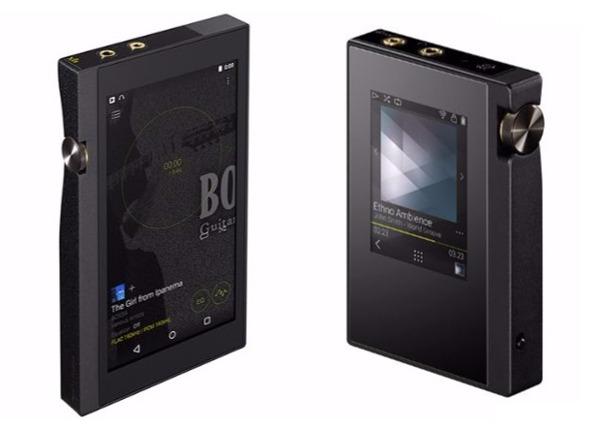 Onkyo has announced that the DP-X1A ($800, left in photo) and DP-S1 ($450) personal audio players unveiled at CES in January are now shipping.
An updated version of the flagship DP-X1, the DP-X1A doubles internal storage to 64 GB, expandable to 512 GB via two micro SD slots, and costs $100 less than its predecessor. The 5 x 3 x 0.5-inch Android player has separate audio and CPU boards to isolate noise and is built around audiophile-grade components, including a high-capacity conductive polymer capacitor to "absorb noise on high clock rates and better stabilize the power supply" and a discrete thin film chip resistor said to improve the stability and performance of the player's balanced and unbalanced outputs.
The DP-X1A supports MQA as well as a wide variety of hi-res formats up to DSD 11.2MHz and 384-kHz/24-bit FLAC/WAV audio files.
The DP-S1 is more compact at 3.7 x 2.5 x 0.6 inches and uses a proprietary operating system with native support up to DSD 5.6MHz and 192-kHz/32-bit FLAC/WAV with upsampling for lower quality music files. Onboard storage is 16 GB, expandable to 512 GB via two micro SD slots.
Common features include dual ESS Sabre digital-to-analog converters and headphone amps, 2.5mm balanced and 3.5mm unbalanced headphone outputs, streaming via Wi-Fi and Bluetooth/aptX, and a solid aluminium body.
For more information, visit onkyousa.com.
WHERE TECHNOLOGY BECOMES ENTERTAINMENT