Onkyo, Pioneer Elite, and Integra AV Receivers Get Dirac Live Bass Control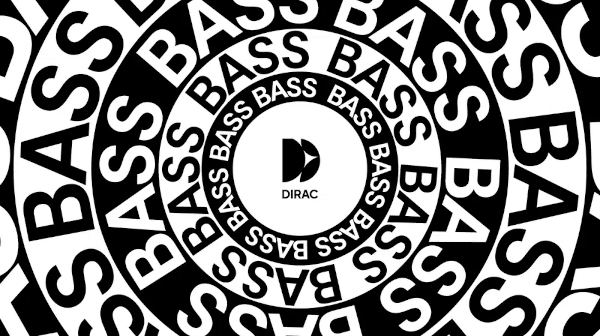 Dirac, the Swedish company specializing in sound optimization, today announced that its Live Bass Control feature is now available for license in high-end AV receivers from Onkyo, Pioneer Elite, and Integra.
An add-on to the popular Dirac Live room-acoustics compensation system, Dirac Live Bass Control is designed to help system builders manage one or more subwoofers. Single and "multi subwoofer" versions of the software tool are now available for the 11.2-channel Onkyo TX-RZ70 ($2,799), 11.4-channel Pioneer Elite VSX-LX805 ($2,999), and 11.4-channel Integra DRX-8.4 ($3,200), each of which comes factory-equipped with Dirac Live Room Correction, which employs patented impulse-response correction to maximize home theater performance.
The cost of adding the single-subwoofer version of the bass control is $349, while the multi-subwoofer version costs $499.
Dirac Live Bass Control works by first aggregating measurement and location data from each subwoofer and then making adjustments to ensure bass is distributed evenly throughout the room. The feature also corrects time alignment between subwoofer and main-speaker output to ensure audio is accurately reproduced.
A key benefit of the processing is that subwoofers can be positioned anywhere in the room without sacrificing performance — a task that is almost impossible when manually tuning multiple subwoofers. The system also is said to enable a smoother transition at the crossover point between the subwoofer(s) and main speakers in a home theater setup.
The bass control processing augments the existing Dirac Live Room Correction, which on its own is said to deliver "deeper and tighter low-frequency response free of resonances" in addition to improving the localization of sound sources and enhancing clarity and intelligibility in music and speech.
The Onkyo, Pioneer, Pioneer Elite, and Integra brands fall under the umbrella of Premium Audio Company, a subsidiary of Voxx International Corporation, which also owns Klipsch.
For more information on Dirac, visit dirac.com. Click here to purchase a Dirac Live Bass Control license.