NYC Demands Cable-Guy Punctuality
Ever spent frustrating hours at home waiting for the cable guy to appear? If you're a New York City resident, he'll have a greater incentive to make it on time. The city has renegotiated its cable franchise agreements with Time Warner and Cablevision to require a month's credit for customers when service calls are late.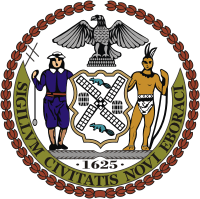 Customers can request notification by email, phone, or text when a cable service visit is impending. The lateness penalty will drop to $25 after 2012 when Verizon's FiOS rollout will be in high gear. Presumably the additional competition would give consumers more leverage in their dealings with the area's two cable companies.
The move is a response to consumer complaints, many of them called into 311, the city-operated help line for calls that are not urgent enough for 911. While the new franchise agreement is not yet in force, its basic terms are in place and it is expected to win approval.
See The New York Times.
LATEST VIDEO
WHERE TECHNOLOGY BECOMES ENTERTAINMENT