Nuvyyo Lowers Price, Expands Availability of 'Cord Cutter' DVR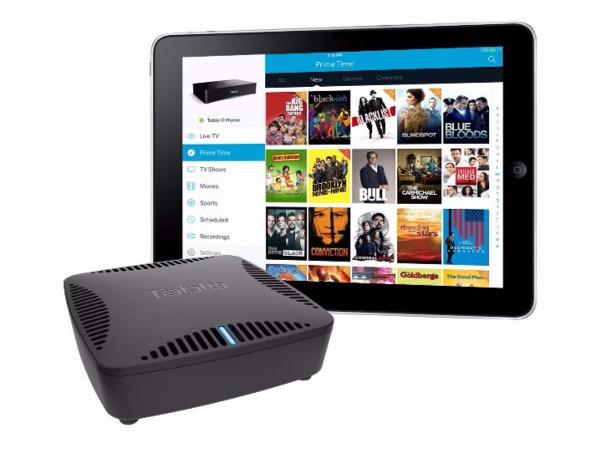 Nuvyyo, maker of networked digital video recorders (DVRs) for cord cutters, has lowered the price and expanded the availability of its new Tablo Dual OTA DVR.
The Tablo Dual, the company's first networked DVR to include onboard storage, lists for $220 but is selling for $200 at Amazon.com and BestBuy.com. The device is also available at Walmart.com, NewEgg.com, Frys.com, and TabloTV.com and physical retail stores including Best Buy, Micro Center, and Fry's Electronics.
The Tablo Dual, with 64 gigabytes of onboard storage, is designed to make it easy record and stream over-the-air (OTA) HDTV broadcasts received via a connected antenna. It uses Wi-Fi or Ethernet to effectively connect the TV antenna to your home network and is able to record and stream up to two TV channels at once.
Live or recorded TV programs are streamed to Tablo apps on devices connected to the internet inside and outside the home. The platform supports Roku, Amazon Fire TV, Apple TV, Xiaomi MiBox (Android TV), Nvidia Shield (Android TV), Xbox One, and casting to Chromecast via Android mobile devices and PC.
"The number of people abandoning traditional pay TV subscriptions has exploded more than 33 percent over the past year, which has led to significant growth in consumer demand for cord cutting devices like Tablo," said Grant Hall, CEO of Nuvyyo. "We are excited to be working with some of the largest, most recognizable brands in electronics retailing, to bring flexible and cost-effective cord cutting solutions like Tablo OTA DVRs into homes across North America."
For more information, visit tablotv.com.
Tablo Explained: