NJ Startup to Crowd-Fund Retro-Cool Internet Radio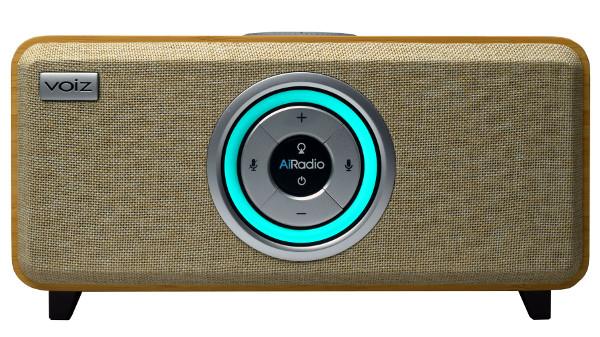 New Jersey-based startup Voiz has unveiled a retro-styled internet radio it hopes to bring to market in the late summer.
Company founder Hiro Ogura is launching an Indiegogo campaign in June to raise $60,000 for "development costs" associated with his Alexa-enabled AiRadio Duo VR-80, an Amazon Alexa-enabled internet radio housed in a compact, bamboo cabinet with a removable cloth grille. The Wi-Fi -based stereo system supports Bluetooth streaming and provides access to music streaming services Tidal, Amazon Music, Spotify and iHeartRadio.
The system was voiced by acousticians at Boston's Andover Audio to deliver "impressive audiophile sound quality" and features two 3-inch full-range drivers with oversized neodymium magnets in a ported enclosure, a custom-tuned digital signal processor, a Class D digital amplifier, and far-field omnidirectional microphones for voice recognition.
In addition to enabling voice commands to access radio stations and search for music by artist, song title, genre, release date, and lyrics, the VR-80 includes an alarm function.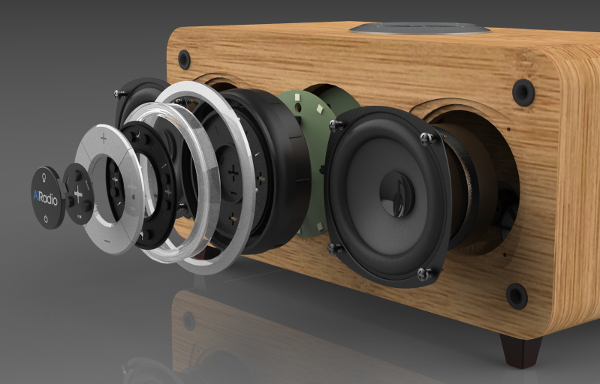 "We are planning to create our own proprietary AI platform dedicated to delivering the finest in entertainment products and crowdfunding is paramount for us to continue our R&D," Ogura said.
The VR-80 will be offered for $194, 41% off of its retail price of $329, as part of the crowd-funding campaign.
The company is also planning to sell two smaller mono versions of the AiRadio.
For more information and to sign up for the pre-launch discount, visit voiz.kickoffpages.com.