NextGen TV: A Progress Report
15 Minutes with ATSC President Madeleine Noland
Most Americans don't know it yet but NextGen TV is already on the air in many markets across the country with dozens more gearing up to launch the service in the coming year. NextGen TV, also known by the technical name ATSC 3.0, greatly expands on the capabilities of the ATSC 1.0 standard that put HDTV on the air 20 years ago. In addition to enabling broadcasters to deliver free, over-the-air access to 4K Ultra HD programming with high-dynamic range (HDR), enhanced color, and immersive surround sound, NextGen TV also allows them to stream local content such as news, weather, and sports updates as well as offer features that enable viewers to personalize and customize that content. A lot has happened since we spoke with Mark Richer, president of the Advanced Television Systems Committee (ATSC), back in 2017, so we sat down with his successor Madeleine Noland to get an update on how things are progressing with the new TV broadcasting system and what we can expect in the near future.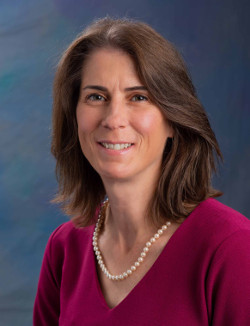 S&V: Let's start with an overview of where you can receive an ATSC 3.0 (NextGen TV) broadcast signal today and what you need to receive that signal.
Madeleine Noland: Our current digital TV system was developed 25 years ago and many people will remember the 2009 transition from analog to digital service, which gave broadcasters the ability to transmit high-definition signals over the air. But a lot has happened over the past several years, including the emergence of the internet as a major source for TV content. ATSC 3.0 was developed over five years and involved hundreds of engineering experts in the broadcast, consumer technology, and solution vendor industries. The technical name for the new technology is ATSC 3.0, although we expect consumers to ask for NextGen TV — which is how TV manufacturers will be marketing the new capability.
NextGen TV gives broadcasters much more flexibility to expand broadcasting up to 4K Ultra HDTV, which most new TV sets are capable of showing. New features like Voice Plus audio control means you won't need to turn up the TV so loud to hear who's speaking. And the ATSC 3.0 standard is designed to bring together broadcast with broadband. So local stations will be able to stream content to your TV through the internet in the same technical language used by popular subscriber services.
To see where NextGen TV broadcasts are available, visit the ATSC 3.0 Deployments webpage. The map is updated regularly. Also, watch for a new consumer-facing website from Pearl TV, WatchNextGenTV.com, that is coming soon.
S&V: One of the ATSC's stated goals has been to achieve over-the-air signal coverage in more than 60 U.S. markets, which would give 75% of Americans free access to 4K resolution TV (and other features enabled by the ATSC 3.0 standard) over the air via an antenna. How do you see the rollout progressing in the coming months?
Noland: Broadcasters themselves have set a target of launching various types of services in more than 60 markets and, as mentioned, we're tracking station deployments on our website, ATSC.org. So far, about a dozen markets have at least one ATSC 3.0 signal, with more cities and more stations launching service each month. Broadcasters themselves are launching new promotions of the service. I would expect most of those 60+ markets to be "on the air" with ATSC 3.0 by this time next year.
S&V: What impact has the pandemic had on updating broadcast infrastructure for ATSC 3.0?
Noland: Certainly the pandemic had an impact on the rollout of ATSC 3.0, but it was mostly because of travel restrictions for engineers — not because the technology is not ready. In many cases, stations had new equipment delivered and were only waiting for the technical staff to connect everything together. So it's been gratifying to see market-by-market launches of ATSC 3.0. Almost every week there's a new market with broadcasters filing paperwork and gaining permission from the FCC to launch ATSC 3.0 services.
S&V: Experimental stations such as WRAL in North Carolina (which began transmitting 4K high dynamic range video in 2016) and others around the country have been "on the air" for some time now. What has their experience been — what have they learned?
Noland: WRAL is actually off the air right now due to the "spectrum repack" but we expect them to return soon. There were experimental stations in Cleveland, Ohio and in Phoenix, Arizona too. The Cleveland station was very useful for TV manufacturers who needed a location to test prototype TV designs. Phoenix has been a testbed for collaboration between broadcasters. FCC rules require full-power broadcasters who currently have an ATSC 1.0 TV signal to maintain that. So it requires a tremendous amount of coordination to launch ATSC 3.0 services in a market while simulcasting the current ATSC 1.0 signal. The Phoenix Model Market also gave broadcasters a good place to do research with consumers (see "What Consumers Think About NextGen TV").
S&V: Let's talk about what NextGen TV means to viewers and, more broadly, home entertainment, where there are more content options than ever before. What are ATSC 3.0's biggest selling points — the features and benefits you feel will engage the American public and why?
Noland: When ATSC 1.0 was first developed, Wi-Fi wasn't even commonplace. Neither were streaming services. Even HDTV was only beginning. So a lot has changed over the years. The move to ATSC 3.0 anticipates that broadcasters will want to stream content as well as deliver new services over-the-air. ATSC 3.0 has the capability to deliver the 4K Ultra HDTV that most new sets can display, so it will be good to have another high quality signal source for consumers. Local stations will be able to stream additional content directly to TV sets, just like they do today to laptops and cell phones. We know that other enhancements are of high interest to consumers, including High Dynamic Range (HDR) with wide color gamut for better video and more immersive audio options that will take full advantage of the capabilities of ATSC 3.0.
S&V: Last week Edge Network launched its Evoca TV service in Boise, Idaho with a 24-hour channel called Insight TV. Intended to serve mid-sized markets where TV choices are limited, the channel is described as the first in a "growing lineup of high-quality, high-definition programming." Evoca requires the use of a special receiver and costs $49. What are your thoughts on this service/approach and does it signal a trend away from free over-the-air TV?
Noland: We applaud Edge Network's innovative use of the ATSC 3.0 system as part of their Evoca platform. It's important to note that Evoca is operating low-power television stations that have different expectations and regulatory requirements than full-power television stations. Full-power television broadcasters will continue to provide free over-the-air TV to the communities they serve.
S&V: Concerns have been raised over the new TV standard's ability to target advertising. What can you tell us about how that will work and what it means for viewers?
Noland: Well, it's commonplace now for internet users to see information that is personalized to them. That's also a common feature for cable and satellite networks. Of course, as a viewer you'll be able to "opt out" of this sort of addressable advertising.