New York Audio Show Starts Friday: Live Music, Product Demos & More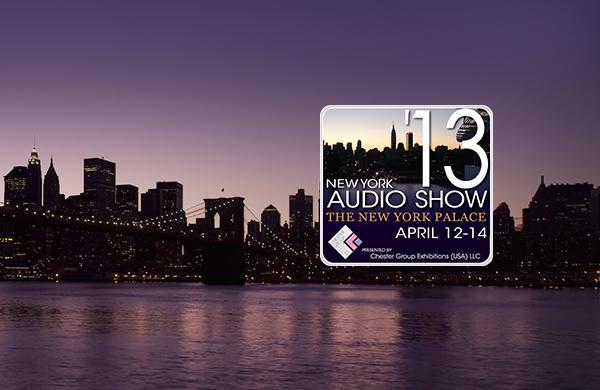 The magic of high-performance audio takes center stage at the New York Audio Show, Friday, April 12 through Sunday, April14 at the New York Palace Hotel. The show will host more than 80 exhibitors representing 250 brands and feature compelling special events. Click
here
for the list of exhibitors.
Live Performance: Saturday, April 13, 6:30 p.m.
Recording artist Lori Lieberman will perform music from her new CD Bricks Against The Glass, which debuts this month. Lieberman, a veteran recording artist who is best known for her 1972 version of "Killing Me Softly With His Song," has recorded more than 15 albums and toured with Leonard Cohen, Randy Newman and Billy Joel. Click here for the full schedule of live performances.
"From Studio to You" Recording Engineer Sessions
Darcy Proper and Jim Anderson who won 2013 Grammy awards for their work on Patricia Barber's album Modern Cool will share their expertise about the record mastering process.
Classic Album Sundays Listening Sessions
Classic Album Sundays is the world's most popular record club. In the CAS room at The New York Audio Show, founder Colleen "Cosmo" Murphy will host listening sessions featuring some of the coolest classic albums, including Talking Heads' Remain in Light, Kraftwerk's Autobahn, and Love's Forever Changes. Vinyl guru and Home Theater reviewer, Michael Fremer, will host daily workshops, including demonstrations on how to properly set up a turntable.
Sneak Peek: Last Shop Standing
Exclusive screenings of Last Shop Standing will be shown on Friday and Saturday. The film chronicles the rapid rise of independent music stores in the 60's, 70's and 80's as well as the impact of the best sellers chart, the demise of vinyl and the introduction of the CD on music stores.
Show Hours
The show is open to the public on Friday, April 12 from 2:00 p.m. to 8:00 p.m., Saturday, April 13 from 10:00 a.m. to 6:00 p.m., and Sunday, April 14 from 10:00 a.m. to 5:00 p.m. The New York Palace Hotel is located at 455 Madison Avenue (between 50th and 51st streets).