New Vudu with YouTube
Say that three times fast.  The Internet-based set-top box is getting bigger. Not physically, but the features and sites it connects to is growing.
The latest? YouTube, Flickr, and Picasa, plus on-demand TV from the NBC family, ABC, CBS, Discovery, ESPN, and over a hundred others.
Vudu has plans to open their platform to external program developers, so expect more applications in the future.
How does the on-demand content look?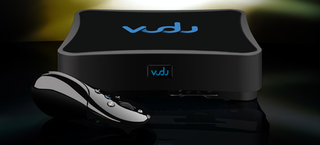 Honestly, first reviews aren't great. Early reports state that the signal is low-quality, stuttering, and in general, not nearly the quality that you would expect from the same box that hosts Blu-ray-quality HDx downloads.
Give it time, though.  Vudu has great things to offer, and should fix early bugginess shortly. We hope. —Leslie Shapiro

Vudu
Screenshot courtesy of GearLog
LATEST VIDEO
WHERE TECHNOLOGY BECOMES ENTERTAINMENT