New Orleans Embraces 4K at The Prytania Theater
The only single-screen movie theater left in the state of Louisiana is upgrading - in a major way. The historic Prytania Theater has just upgraded to 4K digital cinema. The Prytania is the oldest operating theater in the city, having opened in 1915. It reopened three years ago with new seating, renovated lobby, and this incredible upgrade to Sony 4K. Woo-hoo!
Now, digital cinemas are becoming more and more common, but not many are 4K, and fewer are even showing true 4K material. Sony's Hancock was released in limited distribution in 4K, but the pickings are slim. 
Either way. . .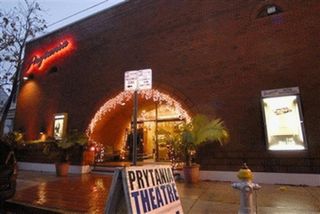 if you're in the New Orleans area, stop by The Prytania, check out a flick and let us know how it looks. If your report is good, I might have to plan a road trip. —Leslie Shapiro
LATEST VIDEO
WHERE TECHNOLOGY BECOMES ENTERTAINMENT