New Gear: Jamo Announces 360 Series Speaker Systems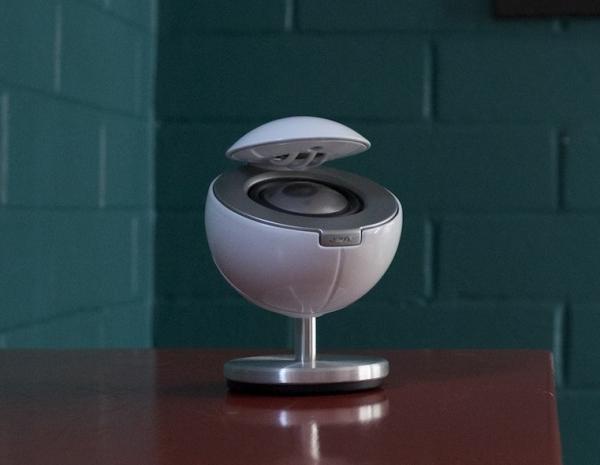 Danish manufacturer Jamo's been making a splash with the spherical speakers we saw back at the 2012 CES, and this week they've announced a pair of 5.0 setups in the appropriately named 360 Series, based around their unique architecture: the S 25 HCS ($649.99), including five of the company's S 25 speakers, and the S 35 HCS ($999.99), which groups four of the larger S 35 units with a C 35 center channel.
The S 25 units feature a 2 and 1/2-inch woofer and a 3/4-inch tweeter, and handle up to 100 watts of power; the larger S 35s up the driver sizes and power handling, with a 3 and 1/2 inch woofer and 1-inch tweeter and a 125 watt limit. The C 35 center channel serves up a pair of the 3 and 1/2 woofers and a single 1-inch tweeter.
All of the Jamo speakers are sealed enclosures, with the tweeter positioned above the woofer baffle in a configuration said to "disperse sound equally in all directions to allow for limitless positioning options." To that end, you can set the units on stands, or wall- or ceiling-mount them using the same threaded posts and bases, which also conceal the binding posts.
The systems are available this month; visit jamo.com for more information.
WHERE TECHNOLOGY BECOMES ENTERTAINMENT