NAS Drives to Store Your Media Libraries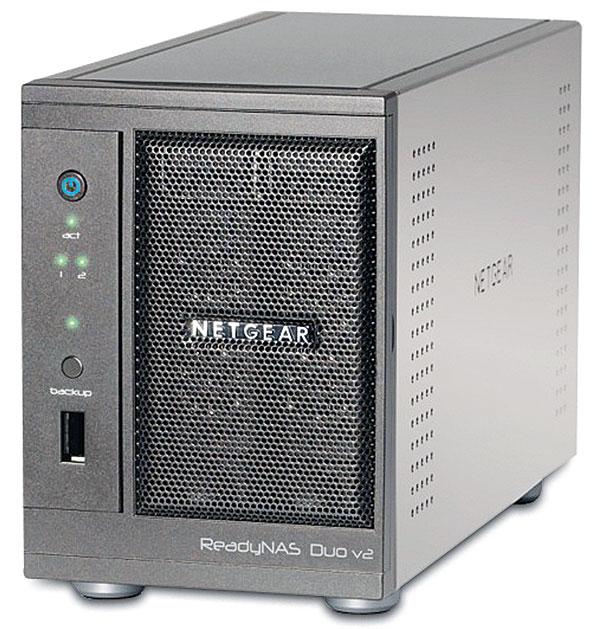 It was a steadily growing progression. The more I streamed movies and music to my media players and home theater, the more movies and music I downloaded. My movie folder was stuffed with high-definition videos. There were more songs than I could listen to in a month. My media libraries had grown to hundreds of gigabytes and were slowing down my computer.
If your movie and music collections are becoming a glut on your computer, you may be tempted to move the files to a connected external hard drive. Before you buy extra hard drives, consider the benefits of a network attached storage (NAS) drive instead.
A NAS drive houses one or more hard drives. It connects to your router via Ethernet cable and can be accessed by all of the devices and computers on the same home network (those that connect wired or wirelessly to the same router). Sometimes called network-attached servers, NAS drives are more than high-storage-capacity hard drives; they are designed to be media servers—devices that store your media files, show up as a media source, and stream movies, music, and photos to your media players.
One benefit of using a NAS drive instead of storing your media on your computer, or on an external hard drive connected to your computer, is that you don't need to have your computer running to access the media library. With your files stored on a NAS, your computer won't be unable to run applications because its hard drive is full.
NAS Drive Options
If you're not experienced or comfortable with home networking, choose a NAS drive that's easy to use. Netgear, Western Digital, Seagate, and LaCie have models that are moderately priced and have guided setup and graphic dashboards that describe tasks in plain English (rather than techie jargon), which makes them friendlier to use.
Storage capacity—the amount of available hard-drive memory—will often be a deciding factor in which NAS drive you choose. A 1-terabyte drive will fill up quickly if you have a number of high-definition movies, uncompressed music, and RAW photos. Mid-priced NAS drives are available with as much as 6 TB of storage.
NAS models are either a fixed single drive or come with more than one hard drive. NAS drives with over 4 TB typically have a pair of 2-TB drives. Western Digital's My Book Live Duo has two 3-TB drives that make up the 6 Terabyte model. Models with empty drive bays are designed to make it easy to add a drive as you need more memory.
To protect your files, consider a dual or quad NAS drive setup. If you store original media files—whether they are ripped movies and music or master photo files—you'll want to have them backed up in case the drive ever fails. You can set up the second drive as a RAID 1 drive. A RAID 1 drive mirrors the first drive. Any time you add a file to the first drive, the RAID 1 automatically saves a copy.
Most NAS drives will competently stream even the largest high-definition movie without stalling or buffering. Transfer speeds become important when loading your files onto the NAS drive. Look for a NAS drive with a fast processor so it doesn't take you a day to copy your movie library. Note that in my tests, NAS drives that have been set up with a second RAID 1 mirrored drive appear to have slower file transfers than models without the secondary drive.
Available Extras
While your main purpose for a NAS drive may be as a media server for the media players in your home, most of these NAS drives offer remote access. Android, iPhone, and iPad apps are available to access and play your media while you are away from home.
Netgear's ReadyNAS Duo v2 offers the option of uploading files and photos when you're on the road. During setup of the ReadyNAS Photos II add-on app, you can set up an e-mail address to which you send photos, thereby saving the files to your NAS drive at home. ReadyNAS also works with Eye-Fi memory cards that you can set up to upload files straight from your camera wherever you have Internet access.
Share your photos and media with family and friends by sharing a folder with them. They will receive a link to view or download files. Seagate GoFlex Home has a feature that will create an RSS feed for a folder. When your friends subscribe to that feed, they will be notified when you add photos, movies, or music.
A benefit of having a huge centralized NAS drive is that you can use it to back up the computers on your home network. Each user can set up his own backup from his computer. Most NAS drives include backup software and are Mac Time Machine compatible.
As our lives continue to grow digitally, you'll either need a large drive to save your files or save them in the cloud. With a NAS drive, you have cloud access and in-home performance. It's a must for anyone who's serious about collecting and streaming audio, video, and photos.