"mylo" Could Be Your High
Sony has a definite knack for making ultra-cool looking gadgets, and the new mylo "personal communicator" (despite the annoying all-lower-case spelling of the model name) is yet another example of the company's high-tech design prowess.
Sony describes the mylo (the name stands for "my life online", but I can't help but think of amber waves of grain sorghum when I hear it) as a "WiFi broadband communication and entertainment device" that's designed for "people who use instant messaging as a primary form of communication and networking for their social life." In other words, it's a gadget for the not-old-enough-for-a-Blackberry crowd.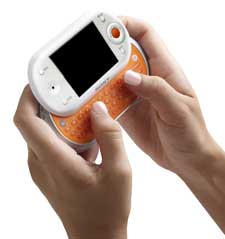 As part of its "communication and entertainment" raison d'tre, the mylo lets users send and receive instant messages, browse the Internet, listen to music, send e-mails, and view photos concurrently. (Yet, it neither slices nor dices, says Ron Popeil...) The device features a 2.4-inch color LCD and a slide-out QWERTY keyboard that's said to be ideal for comfortable and quick thumb typing. Three free instant messaging services are embedded in the unit (and just waiting for your thumbs to do the talking): Google Talk, Skype, and Yahoo! Messenger. No initial computer setup or monthly service contracts are required.
Sony claims the mylo boots up "in seconds" and scans for available wireless networks immediately. An embedded HTML browser enables connection to full Web pages on the Internet, and the built-in Skype software allows registered Skype users to make free Internet calls to other Skype users. The mylo likes to have friends and can communicate with other nearby mylos without the presence of a WiFi network. In the ad-hoc mode, users can share playlists and stream music between mylos one at a time.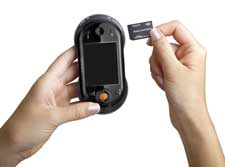 The mylo includes 1 GB of internal flash memory, accepts Memory Stick Duo media, and has a built-in speaker. It supports playback of MP3, ATRAC. or WMA files for music, JPEG digital still files, and MPEG-4 video files.
Sony says the built-in lithium-ion battery is capable of providing up to 45 hours of music playback, approximately seven hours of messaging or web surfing, or more than three hours of continuous Skype talk time. The device also includes a microphone, stereo headphones, a USB cable, and a neoprene case. The mylo is scheduled to be available, in black or white versions, sometime in September for around $350.
LATEST VIDEO