Music by Google Will Store, Not Sell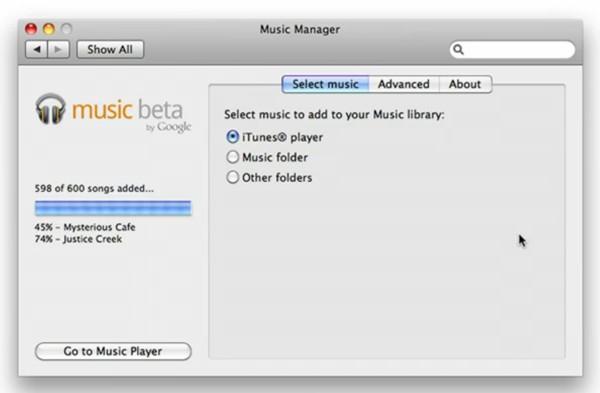 Music by Google, a.k.a. Google Music, launched in beta yesterday. Surprise: The new service will not sell music. However, it will let you store up to 20,000 songs in the cloud, making it similar to Amazon's just-launched
Cloud Drive and Player
.
In its haste to launch the site, Google fell into the same trap as Amazon: It hasn't managed to negotiate sales terms with the music industry. So no store, just storage. Like Amazon's Cloud Player, Music by Google will also play stored music directly from the web.
Google staged a limited launch of what is formally called Music Beta by Google a few days ago at its annual Google I/O developers conference in San Francisco. As the name suggests, the service is invite-only, but you can sign up at music.google.com.
Google is boasting a bigger cloud than Amazon. How much bigger hasn't been specified in gigabytes that we can find. But Engadget reports that Google's cloud stores 20,000 songs vs. 1200 for Amazon. We do know that Amazon's service offers 5GB free, which increases to 20GB if you buy an album's worth of songs, after which you pay a buck per gig.
Of course Music by Google will work with Android devices including smartphones and tablets. These devices will also store the most recently played songs and access them when the user is offline. Playlists will be sync'ed among the cloud and various devices.
In addition to the cloud initiative, Google I/O also saw the announcement of a new movie download operation for Android devices. The price will be $1.99 per view. The rentals will be available via smartphone and PC. Google also announced a unified operating system for tablets and smartphones.
See Engadget, TWICE, The Wall Street Journal and The New York Times.
LATEST VIDEO