Most Love 3DTV at First Sight
As 3DTV stands on the precipice of consumer choice, how are consumers reacting when seeing the technology for the first time?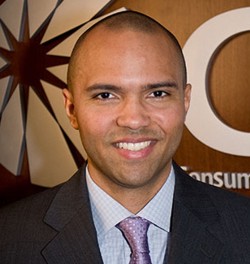 Seventy-nine percent of consumers getting their first glimpse of 3DTV call the experience excellent or good, according to Ben Arnold, senior research analyst for the Consumer Electronics Association. Nearly half of them call it excellent. Sixty-four percent say they're likely to browse 3DTVs next time they shop for electronics, 31 percent say they'll buy one in the next year, and half expect to buy within one or two years.
The CEA study also looked at salespeople, 69 percent of whom say they are prepared to sell 3DTV. Only one percent fewer say they are excited about the technology. But the salespeople have an uphill battle, with 39 percent of them saying most or all shoppers are confused about 3D.
See CEA-penned story in Dealerscope.
LATEST VIDEO
WHERE TECHNOLOGY BECOMES ENTERTAINMENT