Monster Announces Voice-Controlled Headphones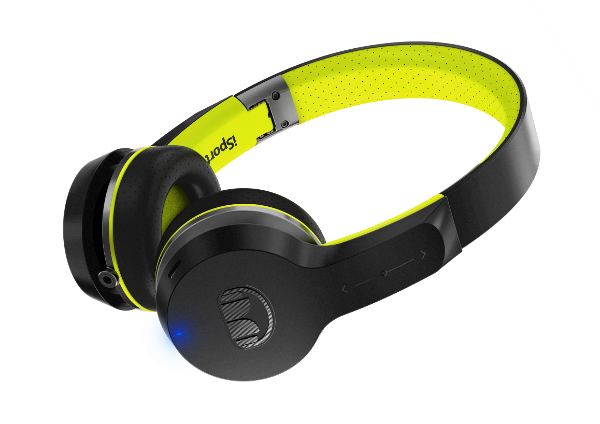 Monster Products today announced plans to deliver its first voice-powered headphones later this month.
An updated V2 version of Monster's iSport Freedom ($230) will be the first model to support Speak Music's voice-powered music assistant, Melody, which allows hands-free control of music stored on a connected phone via a microphone built into the headphones.
Instead of tapping, swiping, and otherwise fumbling with your phone, you hit a button on the ear cup and say, "Play [song/artist/genre/playlist you want to hear]." You can use voice commands to access your iTunes music library, NPR news, or the streaming services iHeartRadio, Spotify Premium, and (in the near future) Tidal and Tidal HiFi. Voice control can also be used to adjust volume and pause or skip tracks.
Unlike other voice-control platforms, Melody relies on the cellular network instead of a Wi-Fi connection. The voice-control features require the use of the free Melody app, available for iOS or Android devices, which provides an on-screen tutorial that shows how to link music services and pair the headphones to the app via Bluetooth.
The Melody voice platform will be integrated into the new MonsterTalk family of products, including Monster's flagship Elements over- and on-ear headphones ($400 and $280, respectively) and its popular ClarityHD line, starting with the $180 on-ear model.
Noting that voice is rapidly becoming "the new user interface," Monster founder Noel Lee said the Melody voice assistant "allow users to continue activities uninterrupted, while enjoying whatever song, playlist, station or genre fits their mood in that moment."
The Speak Music Melody app provides a variety of aggregated streaming services that connect to Bluetooth headphones, speakers, and tech-enabled automobiles via a "secure platform that ensures customer voice requests and data [are] used only to deliver personalized recommendations to the user."