Michael Jackson: 1958–2009
When I heard the news, I was in the S&V sound room listening to (wait for it) "Shine On You Crazy Diamond." True! Specifically, when my mother called (a true rocker, she), I had just heard "Shine . . . Part VII," which ends with these lines:
Come on you boy child,
You winner and loser,
Come on you miner for truth and delusion, and shine!
After getting the news . . . what else could I do but press Play again? In came "Part VIII," where the funk meets the Floyd. It was almost as if the Ghost of Pop had entered the listening room and melded with the music.
Then, of course, came the concluding "Part IX" — which, according to David Gilmour, is "a slow 4/4 funeral march . . . the parting musical eulogy to Syd."
You can't make this stuff up.
(Why was I listening to "Shine On You Crazy Diamond" anyway? Well, an acquaintance had given me a DVD-Audio burn of the old quadraphonic mix of Wish You Were Here, now in 4.1. But that's a story for another time.)
Back to Michael Jackson . . .
Michael did shine like the sun when he was young. Later, however, we couldn't miss that look in his eyes — like black holes in the sky, indeed.
Caught in the crossfire of childhood and stardom? You bet.
But nothing, nothing — not tabloids, not trials, not Michael himself — can take away the music from us. That music goes all the way back to "I Want You Back" in 1969 — when he was eleven years old (and I was diggin' the Jackson 5 on the radio at age 13). Then came "ABC," "The Love You Save," and "I'll Be There" in 1970, followed by "Never Can Say Goodbye" in 1971 — all together, surely, one of the soundtracks of our lives.
In the late 1970s and early-to-mid-1980s, Michael truly transformed himself into the King of Pop: "Don't Stop 'Til You Get Enough," "Rock with You," "Off the Wall," "Billie Jean," "Beat It," "Wanna Be Startin' Somethin" . . . Thriller. And don't forget "Bad" and "The Way You Make Me Feel." I'll even take "Black or White." Gladly.
Stranger, legend, martyr? Painter, piper, prisoner?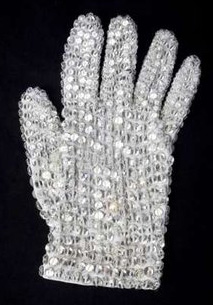 Maybe. But tonight, just reach back into your music collection and remember the singer, the artist — the onetime diamond.
. . . meanwhile, after putting away Pink Floyd, I continued with my next assignment: the old quad mix of Black Sabbath's Paranoid. Which includes . . . um . . . "Electric Funeral."
You can't make this stuff up.
Rest in peace, Michael.
— Ken Richardson
LATEST VIDEO