McIntosh's Trade In Trade-UP Offer
Who says you can't protect yourself against equipment obsolescence? McIntosh Labs has an exciting offer for anyone who's been holding back on upgrading their home theater equipment.
For a limited time, owners of working McIntosh gear can trade them in to receive 75% off the original MSRP. In legalese, "Units must be in acceptable working and physical condition with no more than ordinary wear and tear; does not apply to units modified from their original design."
Is there a catch?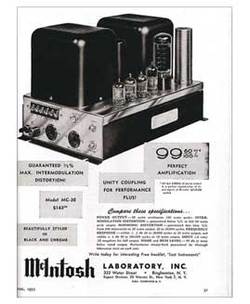 Apparently, no! Regardless of the age of the product, as long as it's working, you can trade it in. The offer applies to McIntosh stereo power amps, preamps, integrated amplifiers or receivers. Monoblock amps are only eligible when traded in and sold in pairs. This program started in 2007, but now is expanded to include more than just amplifiers.
Bob Weissburg, President of McIntosh parent company D&M Holdings North America, noted: "With the launch of the Trade-UP incentive program in 2007, we were pleased - although not surprised - to learn that many McIntosh customers all over the country are proud owners of products that they've been using and cherishing for many years. The vast majority of these products still work just as well as the day they were purchased. The fact is, many McIntosh products not only withstand the test of time, but also actually retain, or even increase in value over the years. Last year's Trade-UP program allowed people to trade-in their McIntosh amplifiers, and this year we're pleased to expand it to include a broader range of our luxury products."
Mr. Weissburg continued: "People who own McIntosh equipment understand and appreciate the unique attributes of their products, in terms of performance, overall build quality and enduring value. Not surprisingly, this makes our customers extremely loyal to our brand. By expanding our Trade-UP program, we're not only rewarding our customers for their loyalty and support, but we're communicating and underscoring the unique lasting value that our products offer to discriminating home entertainment enthusiasts everywhere."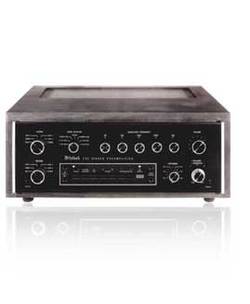 Good for McIntosh for rewarding their loyal customers and continuing the legacy. If only more companies stood behind their products, people might be more willing to buy new technology if they knew it could be upgraded when it becomes obsolete. -Leslie Shapiro
LATEST VIDEO