McIntosh works with Reprise Records and Neil Young to promote its first Blu-Ray player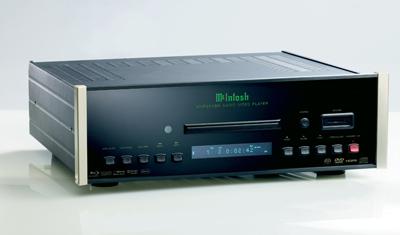 McIntosh has just announced a collaboration with Reprise Records to promote the company's first Blu-ray Disc player, the MVP881 BR. Specifically, the promotion involves Neil Young's music and the opportunity to save $25 after spending $8,000 on a Blu-ray player.
Customers who buy the MVP881 will receive a free "Disc Zero" promotional disc from the Neil Young Archives Volume 1 with the player. The player will also come with a coupon for $25 off of the complete Neil Young Archives Volume 1. Granted, the player itself is about 8 grand, so the savings aren't exactly overwhelming. On the other hand, the Archives is an excellent box set, and the MVP881 certainly seems like a worthy platform on which to enjoy it.
— Will Greenwald
LATEST VIDEO
WHERE TECHNOLOGY BECOMES ENTERTAINMENT