McIntosh 'Best-of-Tubes-and-Solid-State' Amplifier Now Sold Online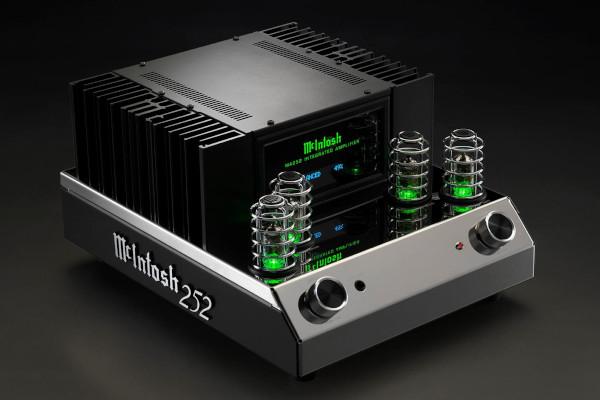 McIntosh Labs has announced that the MA252 integrated amplifier, the first to feature the intriguing
Hybrid Drive circuit design the company introduced last year
, is now available to purchase online through several authorized dealers. The amp had previously been available only in dealer showrooms.
At the time of the technology's unveiling McIntosh president Charlie Randall said, "People who are really discerning want to put tubes on the tweeter and midrange section of the loudspeaker and use solid-state for a little more dynamic bass to give them the best of both worlds."
The MA252 is visually stunning and, at $3,499, a decidedly high-end product that, as McIntosh puts it, answers a question many audiophiles have been asking for decades: "How can I enjoy the rich sound of vacuum tubes and the power of solid-state circuits in a single, easy to use, and best-of-class product?"
McIntosh's response is an amplifier divided into solid-state and vacuum-tube sections. When the audio signal enters the amp, low frequencies go to the solid-state section, while the mids and highs are routed to the tube section. The two-in-one amp is built on a single chassis with an adjustable crossover that lets the listener determine where the split between the bass and mid/high frequencies occurs.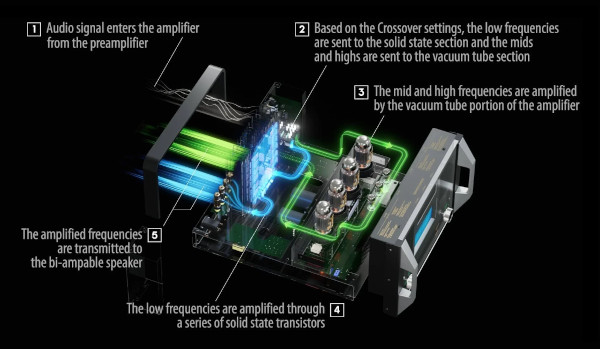 The solid-state low-pass and vacuum tube high-pass filters in a Hybrid Design amplifier each provide multiple settings between 100 Hz and 1 kHz and a dedicated level control. You can even make adjustments on the fly.
The Hybrid Drive configuration is available in several other McIntosh products, including the MC901 dual-mono amplifier, C12000 preamplifier, MA12000 integrated amplifier, and MCD12000 SACD/CD player.
Authorized dealers now selling the MA252 on the web include AudioAdvice, Crutchfield, World Wide Stereo, and a half dozen others. The complete list is here. More information on Hybrid Drive is available at mcintoshlabs.com.