MasterCraft Boats Get Klipsch Marine Audio Systems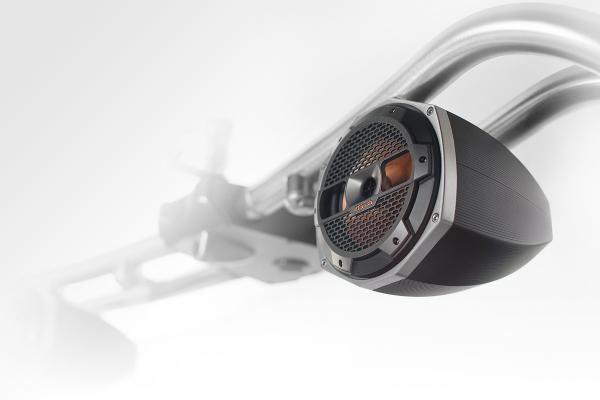 Klipsch has struck a deal with MasterCraft Boat Company to equip new sport boats with "concert-level" marine-grade sound systems.
Under the deal, which marks Klipsch's entry into the marine audio market, waterproof speakers and amplification solutions will be offered exclusively on MasterCraft boats starting in 2018 through at least October 2020.
The system, described as capable of sound-pressure levels (SPLs) of up to 120 dB, will be "tuned for a rich, accurate sound across a broad frequency range" and use controlled-directivity speakers.
MasterCraft also partnered with Bongiovi Acoustics, whose Digital Power Station (DSP) technology will be used to customize the sound system for MasterCraft's boats. The technology company was founded by noted recording engineer and record producer Tony Bongiovi who built New York City's legendary Power Station Studios, which was sold off in 1996. The DSP module is built around a patented digital audio signal processor that makes real-time adjustments to "ensure concert level sound." The system will offer three driver-selectable presets—Drive, Tow, and Chill—that adjust the sound for a boat's different modes of operation.
"We spend a lot of time focused on customizing boats to our owners' needs—from the look and style of the boat to the wake behind it," said Terry McNew, MasterCraft president and CEO. "Digitally-controlled custom, concert-level sound is an incredibly exciting new on-board entertainment option that we know people of all ages will enjoy."
For more information, visit mastercraft.com.