Marriage Story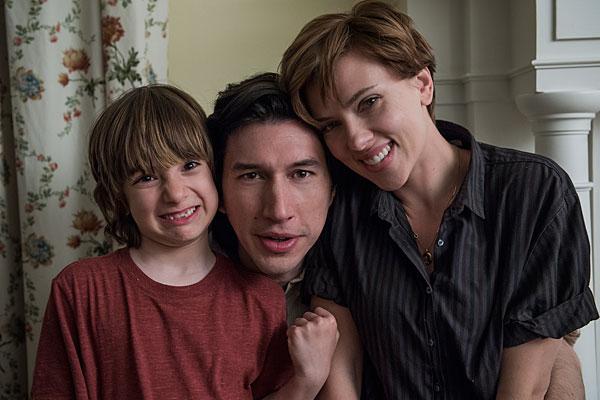 In Criterion's 4K transfer, the sharp, bright images of Los Angeles are filled with saturated colors, even lighting, and unobtrusive, often unremarkable static camerawork. These are contrasted with atmospherically lit tracking shots of New York City stages, rehearsal rooms, and restaurants. Sufficient grain gives everything a film-like look, and images are detailed enough to allow skin flaws unhidden beneath makeup to add to the realism.
Long, episodic scenes in this subtly building drama are filled with sharp, observant writing and acting that reveals the many sides of the conflict. The all-important dialogue, set firmly in the front channels, is crisp, full, and always clear, even in screaming no-holds-barred psycho-dramatics where deeply buried feelings are let loose. The surrounds are used effectively to immerse you in the strings, piano, and occasional horns of a surprisingly subtle and moving Randy Newman score that's never used to lead emotions, but instead let you muse on them following a scene.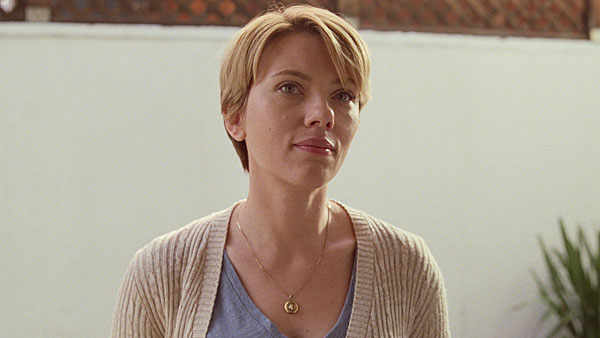 Extras include three 20-minute interview segments. Baumbach explains what he hoped to explore with the film, acknowledging influences including screwball comedies and Ingmar Bergman's Scenes from a Marriage. Cast members discuss their experience with the material and the director, while crew explain the artistic challenges of the production. Best of all, you get to see Newman rehearsing and recording an orchestra and 98 minutes of occasionally fascinating behind-the-scenes footage with Baumbach directing actors through various takes in an attempt to hit emotional pay dirt.
Blu-ray
Studio: Criterion, 2019
Aspect Ratio: 1.67:1
Audio: DTS-HD Master Audio 5.1
Length: 137 mins.
Director: Noah Baumbach
Starring: Scarlett Johansson, Adam Driver, Laura Dern, Ray Liotta, Alan Alda
At first glance, Marriage Story seems like six (or so) characters in search of a Woody Allen film. But it soon settles into writer-director Noah Baumbach's own rhythm and whine as two self-absorbed, narcissistic artistic personalities move toward a break-up and into the clutches of divorce lawyers. Charlie, an on-the-rise theater director, and Nicole, an actress in his New York City troupe, have shared a life that revolves around stage productions and a young son who seems happy enough. But Nicole wants her own life—one beyond that of her not surprisingly controlling director/mate—and longs for the space of La-La Land and a career in TV. Meanwhile, Charlie needs to be completely artistically absorbed, and to enjoy the freedom to reap some of the extramarital rewards of his celebrity and status. Painful, yet humorous scenes depicting each spouse's interaction with manipulative, fear-inducing attorneys alternate with ones showing the couple's individual sadness—along with fury over their partner's deeply disappointing failure to satisfy their wants and needs.