Mark Fleischmann Publishes 'Friendly Audio Guide'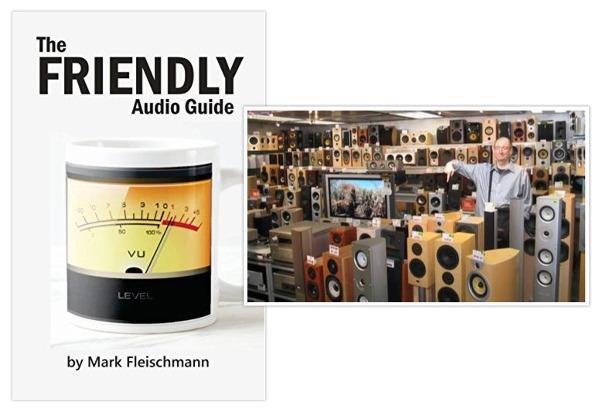 Quiet River Press LLC has announced publication of
The Friendly Audio Guide
, the latest book from Mark Fleischmann, former
Sound&Vision
audio editor and author of the annually updated
Practical Home Theater
, the bestselling title in its category.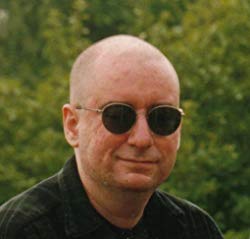 Just 112 pages long, the book is designed to be a fast read. "Some readers criticized the complexity of my last book," the author said. "I wanted people to get through this one in a single evening, then go out the next day and buy an audio system."
However, he added, "it is not a home theater book. The dominant focus is on stereo. The book contains virtually nothing about video and a lot less information about the nuts and bolts of surround sound."
Another major departure is the chapter on recommended systems. "I've put together entire systems from budget to high-end," Fleischmann said. "Readers are always asking me what to buy. So I finally told them."
Individual chapters cover product categories such as loudspeakers, amplifiers, digital source components, turntables, cables, and accessories. There are also chapters on putting together a system, setting up a system, collecting a music library, and listening.
"I felt the last two were the perfect way to finish the book. Audio tech books tend to gloss over music software, which is the whole reason for getting into audio. And all that technology won't do any good if you're not an active listener."
For more on the book, read this FAQ.
Mark Fleischmann reviewed audio gear for Sound&Vision for 17 years and has also written for Rolling Stone, The Village Voice, and many other publications.
The print edition of The Friendly Guide to Audio sells for $11.95 and the Kindle edition for $5.95.
To order The Friendly Guide to Audio, visit QuietRiverPress.com
More About the Book
Putting together your first stereo system but don't know where to start? Want to upgrade a system that never made you happy? Audio critic Mark Fleischmann has written this very brief how-to guide especially for beginners and anyone else who needs to decode the technical rhetoric surrounding audio gear. In addition to the basics of loudspeakers, amplifiers, digital sources, turntables, and other products, it also offers pragmatic advice on how to put together a system, how to set up a system, how to collect a music library, and the act of listening itself. Mark has decades of experience as an audio equipment reviewer. He is also the author of Practical Home Theater.
More About the Author
Author of The Friendly Audio Guide, Practical Home Theater, and Happy Pig's Hot 100 New York Restaurants, Mark Fleischmann has been a technology writer and reviewer for more than 30 years. He has served as founding editor-in-chief of etown.com, audio editor of Sound&Vision and its predecessor Home Theater, senior editor of Video Magazine, audio critic of Rolling Stone, and columnist for Audio Video Interiors, DigitalTrends.com, Premiere, and The Village Voice. His writing has appeared in Bloomberg Personal, CrutchfieldAdvisor.com, Details, Entertainment Weekly, The Men's Journal, Newsday, Spin, The Ultimate AV Guide, The Washington Post, and many other publications. He has lived in New York City since 1975. Visit Mark's homepage.