Lyngdorf Audio Launches MP-40 Surround Processor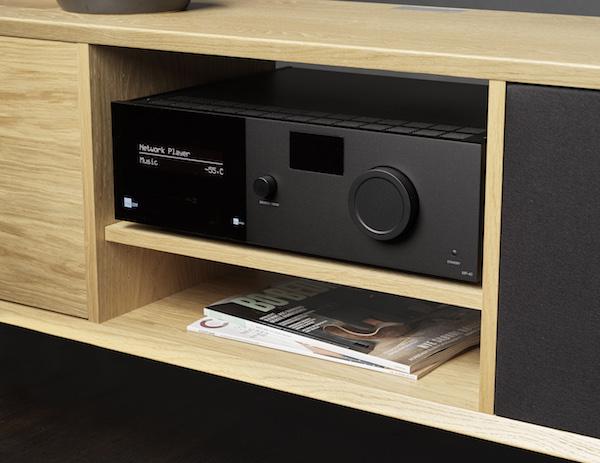 Denmark's Lyngdorf Audio has announced the MP-40, a new, entry-level addition to its surround sound processor lineup. Designed for use in smaller installations, the MP-40 is said to "offer all the sonic qualities and performance" of Lyngdorf Audio's flagship MP-60 processor, but in a more compact and streamlined package.
With Dolby Atmos, DTS:X, and Auro-3D processing, 12 native decoding channels, and 16 balanced XLR outputs, the MP-40 arrives equipped to deliver the goods with existing immersive audio formats. Its four HDMI 2.0b inputs, including an HDMI eARC port, support pass-through of 4K 60Hz video, along with Dynamic Lip-Sync and Dolby Vision, HDR10, and HLG high dynamic range. Coaxial, optical digital inputs are present, and there's a coaxial digital zone output plus a full suite of connections to link up with advanced control systems.
Other MP-40 highlights include Lyngdorf Audio's proprietary RoomPerfect room correction processing for all channels. According the company, this "delivers a sound system with optimal frequency response, seamless level alignment, and bass management that perfectly integrates the speakers and subwoofers." There's also a built-in "voicing tool" to create up to 32 voicings with adjustable frequency, gain, and Q settings that can be controlled through a browser interface and applied to each of the MP-40's inputs. Streaming is enabled by the processor's built-in media player, with support for Spotify Connect, AirPlay, and UPnP, all controlled by the Lyngdorf Remote Application (iOS/Android). The MP-40 can also be used as a Roon endpoint with Roon music library and management software.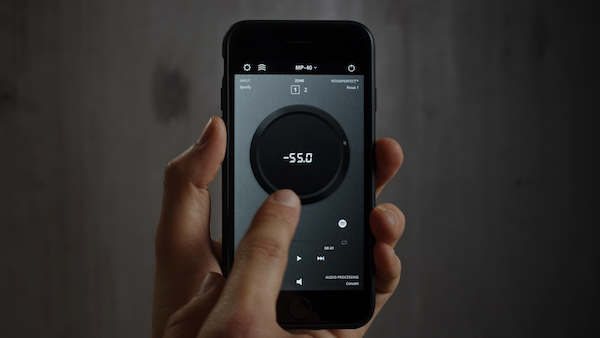 The MP-40 is available for preorder now at a $9,499 MSRP. Shipping is planned for mid-June.
For more information, visit lyngdorf.com.