LP Records as Art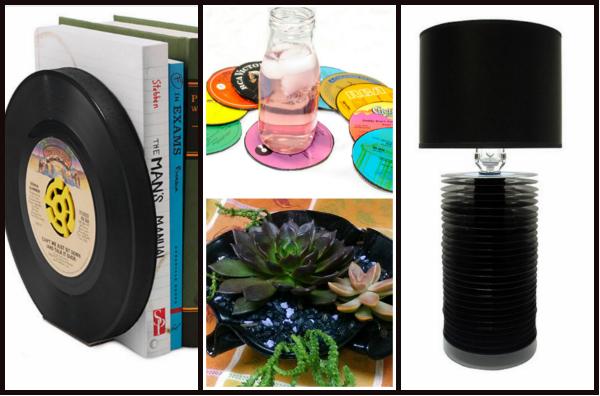 Those who grew up in the age of vinyl LP records remember that preparing for the listening experience was an artform in itself. Ceremoniously removing the LP from the sleeve, while gently grasping the edge of the album, fingertips kept oh-so-carefully away from the surface lest a fingerprint mar the surface. The precise application of disc-washing solution to the luxurious velvet of the cleaning pad, followed by the virtuoso swipe of the pad across the grooves. The placement of the stylus on the record required finesse - a person was judged by how silently and gently the needle was placed on the disc.
Most readers who grew up with vinyl records hold them with esteem and respect. Your record collection was prized and treasured. If you can relate to this, you will understand my initial shock to discover that an entirely new artform has evolved around vinyl records.
When I'm not listening to music or working in the studio, I spend a lot of free time collecting and nurturing cactus and succulents. While surfing a succulent marketplace on Facebook, I spotted a vendor selling planters for succulents, made by melting discarded and unwanted LP records over a Pyrex bowl in the oven. The "pots" use the spindle hole for drainage. Initially, I was horrified. How could anyone do this to beloved LP records?
That was when I discovered there is a whole range of products made from discarded records. Just after I stumbled on the LP planters, I visited a friend who had drink coasters made from the center of old LPs. The labels are coated and sealed to prevent moisture from soaking through the label or the spindle hole.
Recycled LP products might have a resurgence in popularity that rivals the resurgence in new collectable LPs. If you search through UncommonGoods.com or Etsy.com, you'll find a wide array of other products that recycle records. Clocks, wind chimes, lamps, bowls and more. Bookends are made from 45s that are bonded together with a steel foot attached to slide under the books. An artist is creating bracelets out of records, melting the vinyl around a metal band. You can literally wear Heart on your sleeve.
It goes without saying that music is art. Visually speaking, I always thought that the LP covers were the only visual artform associated with records. To this day, I am still a fan of Roger Dean's work on the early Yes album covers. Who would have ever guessed that the vinyl material itself could be used as art. Perhaps it is because of the renewed popularity of vinyl that this artform is making a comeback. All I know for sure is that these artists better keep away from my LP collection.