LG Signature OLED65G6P OLED Ultra HDTV Review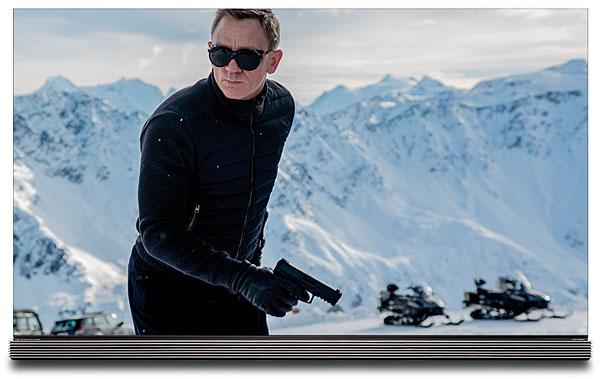 PRICE
$8,000
AT A GLANCE
Plus
Excellent HDR in both Dolby Vision and HDR10
Blacks to die for
Solid off-center viewing
Minus
Expensive
Careful setup critical for best results
Menus tedious to navigate
THE VERDICT
Our brief time with LG's flagship OLED for 2016 suggested it's not perfect (what is?), but apart from the fact that LCD sets still go brighter than OLEDs, it's unlikely that any other new HDR-equipped Ultra HDTV will be able to match or exceed the performance of this one.
While this article is structured as a Test Report, in fact it's a good bit short of a full-fledged evaluation. The combination of the cost of LG's flagship OLED and the limited supply of review samples in early April prompted the company to set up a couple of displays at a venue in New York City, then shuttle in groups of A/V journalists to lay hands on the set—so to speak.
Sound & Vision's day was divided into two phases. In the morning, we were given a briefing on LG's Ultra HDTV lineup for 2016—plus a presentation on the technical aspects of Dolby Vision, one of the two most prevalent formats to date for delivering high dynamic range (HDR) on consumer video. Dolby reps were on hand to argue the superiority of Dolby Vision over HDR10, the other leading contender and the format that's exclusive to the initial launch of Ultra HD Blu-ray titles. (For more on the briefing itself, see the accompanying "LG and Dolby Vision.")
Dolby Vision material is currently available only via streaming from sites such as Vudu. According to Dolby, there will be Dolby Vision Ultra HD Blu-ray releases later in the year. As I write this, however, the only UHD Blu-ray player is the Samsung UBD-K8500 (reviewed in our June issue, also available at soundandvision.com), which does not recognize or pass through Dolby Vision bitstreams. This shouldn't leave early adopters high and dry, though. All UHD Blu-rays offering Dolby Vision must also offer HDR10; no UHD Blu-rays will be mastered in Dolby Vision alone.
All of LG's new OLED Ultra HD models (and the company's top-of-the-line LCD UHD sets as well) are designed to get the best out of both Dolby Vision and HDR10. Last year's LGs were HDR10 only. These new models are, in fact, the first sets we've seen from any manufacturer that deliver both formats. Vizio promises that their new P series LCDs will do both; the sets offered only Dolby Vision on release, but an HDR10 upgrade has been promised, though with no announced target date as of this writing in early May. Nor has there been any word on an HDR10 upgrade for Vizio's Reference series; as of April, these LCDs, such as the RS65-B2 (February/March and our website), offered only Dolby Vision. New Panasonic, Sony, and Samsung sets announced to date offer only HDR10.

Following the briefing, we were on our own to spend time with the 65-inch OLED65G6P. Editor-in-Chief Rob Sabin, who lives in New York, had schlepped to the event some cables, his computer loaded with SpectraCal's CalMAN 5 calibration software, two calibration meters, a tripod, and Samsung's Ultra HD Blu-ray player (horrors, LG and Samsung, together at last!). Because I had traveled to the wilds of Manhattan via connecting flights from the upscale environs of northwest Florida, I had brought along a tiny DVDO 4K generator, all the UHD Blu-rays I could pack (as it turned out, we only had time to use three of them), a note pad, and a few trinkets to trade with the locals. But I had forgotten my flashlight, which turned out to be a pain, as neither of the remotes (the set's nor the player's) was backlit.
While LG makes both flat sets and curved ones, the G6 is flat (as will be the upcoming E6 and B6 OLEDs). And apart from a small area at the back of the panel, it's about the thinnest set we've seen. Essentially a sliver-like OLED panel applied directly to a pane of glass (LG calls it Picture-on-Glass), the unique design includes an attached base/stand that contains a soundbar and (I suspect) some of the video electronics as well. The base and display are actually hinged so the base can be rotated back for wall mounting, if desired, while still allowing the audio to function.
There are four HDMI 2.0a (with HDCP 2.2) inputs. The inputs, electronics, and panel can all accept 10-bit video when present (and it will be on Ultra HD Blu-ray). The set can also accept 12-bit video (accounted for in the Dolby Vision standard) but will downconvert this to 10 bits internally prior to processing and display. According to LG, the set is able to display up to 99 percent of the P3 color gamut currently being targeted for new UHD content. It will also decode Ultra HD sources that use either the HEVC (H.265) or VP9 codec. HEVC will be used on most UHD sources, though some websites (notably YouTube) use VP9. The OLED65G6P does 3D, and two pair of passive glasses are provided; if you need more, LG offers a four-pack of AG-F315 glasses for $30.
What We Tested (and Didn't)
A review of an HDTV can be an incredibly thorough and lengthy process—or a short but limited one. When we receive a set for review, we often take days just to get familiar with all the controls and how they interact. Next comes calibration, and then there's extended viewing using a variety of sources. I'm usually uncomfortable spending less than two weeks with a set prior to laying fingers to keyboard (though sometimes, deadline pressures demand that this be shortened).
When the set in question incorporates new technology and new procedures, the timing can stretch beyond this. As mentioned above, in the case of the LG Signature OLED65G6P, the review was done on LG's turf; the company wanted to give as many publications as possible hands-on exposure to the set as quickly as possible. Therefore, we had just a little more than four hours with the set, including setup of our test gear. That's not a lot of time.
Our tests began by viewing the set out of the box with only basic control adjustments, then performing a 1080p standard-dynamic-range Rec. 709 (also called BT. 709) calibration before viewing the same 1080p material again to check the result. (For the next few years, 95 percent of the material you'll be watching will be optimized for 1080p in the BT. 709 color gamut.) The change from the calibration was visually inconsequential (the color was very good out of the box), though anyone spending this much money for a set should consider a professional calibration at some point. Because time was short, we limited our calibration to the set's two-point White Balance controls; we left the 10-point and Color gamut controls in their default positions. The set's Color and Tint controls looked perfect in their defaults (we checked with a color bar test pattern and the set's Blue Only picture setting). A 1080p sharpness test pattern revealed very subtle edge enhancement even with the Sharpness control full off, though this wasn't visible from more than 2 to 3 feet away.
Since the CalMAN software needed to calibrate Dolby Vision is subject to changes (an additional update for the existing software was still being developed as of our test day), and since calibration software for HDR10 isn't available yet, we configured the picture settings for HDR material subjectively. Time limited the HDR10 discs we used to Life of Pi, The Martian, and The Smurfs 2. We also viewed the only Dolby Vision material made available to us that day by Dolby and LG, on a USB flash drive: short excerpts from Jupiter Ascending and Pan, plus a brief Dolby Vision promotional piece.