LG Flexes its Muscle with 8K, Voice, and More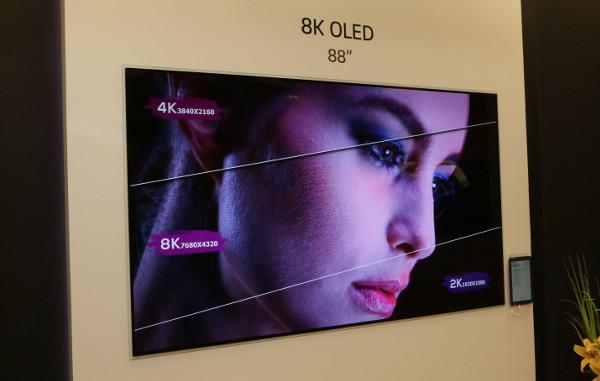 Like any good competitor, LG is always looking for ways to set itself apart in the always cutthroat, hyper competitive TV market.
At last month's CES, the company showed a prototype of what it billed as the world's first 8K OLED set, with resolution of 4,320 by 7,680 pixels, beating its own 77-inch 4K OLED display, which sells for $10,000.
LG's 2018 TVs also now embrace both the Amazon Alexa and Google Assistant voice control platforms. And LG is also building Google Assistant into its ThinQ speaker, which supports high-resolution audio and features design in put and tweaking by high-end audio's own Meridian.
The LG/Meridian partnership has also produced the SK10Y soundbar, with Dolby Atmos height-enhanced surround via two up-firing drivers, Chromecast built-in, and support for hi-res audio.
Looking further into the future, LG says it will participate in trials for ATSC 3.0, the next-generation Ultra HD-capable broadcast television standard that had its coming out party at CES 2018. The FCC has already given the go-ahead for TV makers to build ATSC 3.0 tuners into sets. It's voluntary, not a requirement.
WHERE TECHNOLOGY BECOMES ENTERTAINMENT