LG Expands Free Channels, Adds Fox Sports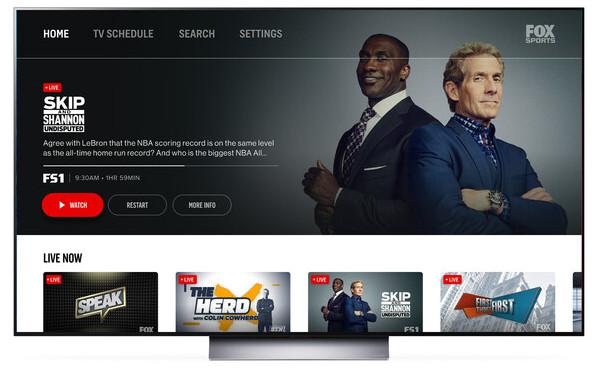 In the ultra-competitive world of 4K TVs, top brands have been going out of their way make free content readily available on the home screens of smart TVs. It's an enticing feature. Who doesn't love free, especially during these financially trying times? In the latest expansion of its ever-evolving LG Channels service, LG today announced a new slate of movies and TV series.
Topping the list just in time for Valentine's Day is the newly added "Romance Hub," featuring a collection of romantic comedies, including the 1993 Tom Hanks/Meg Ryan classic Sleepless in Seattle, 2005's Rumor Has It starring Jennifer Aniston, and 2007's Superbad starring Jonah Hill and Seth Rogan.
Other free on-demand movies available this month include As Good As It Gets, The Bridges of Madison County, The Cable Guy, and The Ides of March, to name a few. LG Channels has more than 300 channels and is available to owners of LG smart TV models from 2016 onward.
A number of new TV channels have also been added, including The Hill (politics), Ion (featuring NCIS, FBI, Chicago Fire, and more), Ion Plus (featuring Murdoch Mysteries and Leverage), Scripps News, and Valentines Day+ (romance 24/7).
The news comes on the heels of Friday's announcement that LG's OLED and QNED smart TVs running webOS version 5.0 and higher now include the Fox Sports app, no doubt widely used to stream last night's Super Bowl matchup that left the Philadelphia Eagles with a stinging defeat at the hands of the Kansas City Chiefs.
The app provides live and on-demand sports for subscribers of Fox, Fox Sports 1, Fox Sports 2, and Fox Deportes — channels that are home to the NFL, MLB, NASCAR, college football, college basketball, the FIFA World Cup, and more.