Lego Gadgets: Not Just for Kids
Who doesn't love Legos. Kids and grownups alike. So, we have to wonder, who is the target market for the new line of gadgets from toy-maker Lego.
Lego has joined up with Digital Blue to produce a line of products supposedly aimed for children, ages 7 through 11. They are slated to produce cameras, MP3 players, alarm clocks and walkie-talkies. 
"Our entrance into the youth electronics space will enable our fans to express themselves through photos, videos and music, while displaying their enthusiasm for one of the world's all-time favourite toys," said Jill Wilfert, Lego Group's vice president of licensing.
Keep reading for another photo op.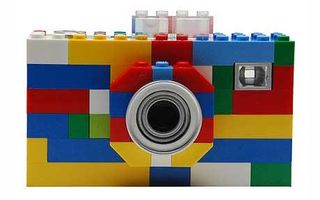 This gives a whole new meaning to your electronic toys, now, doesn't it?  —Leslie Shapiro
LATEST VIDEO
WHERE TECHNOLOGY BECOMES ENTERTAINMENT