Lavigne vs. Rubinoos: Not-So-Fast "Friend"s!
Kudos to our own Brett Milano for predicting the current legal skirmish between Avril Lavigne and the Rubinoos. S&V online readers will recall that, in his review of Lavigne's The Best Damn Thing, Brett was among the first (and possibly the first) to point out the similarity between Lavigne's "Girlfriend" and the Rubinoos' "I Wanna Be Your Boyfriend":
"There's no denying that the opening 'Girlfriend' is one of the catchiest singles of the year, with an energy that nearly knocks you over. One big problem, though: It's a direct rip-off of the Rubinoos' late-1970s power-pop nugget 'I Wanna Be Your Boyfriend.' In fact, it's practically the same song - 'Get Off of My Cloud' quote and all. Since nobody from the Rubinoos gets a songwriting credit, we can only hope that they've already got their lawyers on the line."
And so it came to pass! Billboard.com's Larry LeBlanc helped break the story on Thursday in his post, Seventies Band Sues Lavigne Over "Girlfriend." Included therein were the following choice tidbits from Lavigne's manager, Terry McBride:
"There's nothing similar. Our musicologist says there is [sic] no similarities of melody, choral [sic?!] progression, or meter."
Ha! I asked Brett for a "response," and he e-mailed me the following: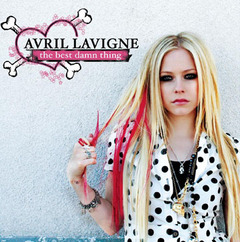 "When I played 'Girlfriend,' my first reaction was to check the CD booklet to see if anyone from the Rubinoos got a writing credit - so similar was the tune to 'I Wanna Be Your Boyfriend.' In my review, I expressed hope that the Rubinoos had their lawyers on the line, so I was glad to hear that they've indeed stepped up. After all, the Rubinoos' song deserved to be a megahit the first time around.
"At the very least, Lavigne's song owes more to 'I Wanna Be Your Boyfriend' than George Harrison's 'My Sweet Lord' owed to 'He's So Fine,' or the Rolling Stones' 'Anybody Seen My Baby?' owed to k.d. lang's 'Constant Craving.' Harrison and the Stones each borrowed a bit of melody and had to pay for it (Harrison ponied up royalties, the Stones shared their songwriting credit), but the arrangements and the feels of their songs were so different from the 'originals' that it was conceivably an accident.
"In contrast, Lavigne's song deploys the same hook, with nearly the same lyrics, to the same effect. True, that hook stems partly from the Stones' own 'Get Off of My Cloud,' but the Rubinoos were making a clever allusion to a song that everyone knew (and the Stones never complained) - much as 'You're a Grand Old Flag' quotes 'Auld Lang Syne.' It seems more that Avril - or whichever collaborator came up with the idea - was pulling a fast one by passing off a rewrite of a long-forgotten underground hit as her own."
Hear! Hear!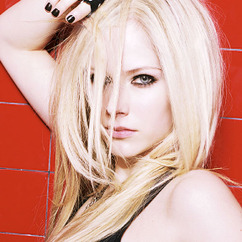 Meanwhile, on Friday, Lavigne posted her own response on her Web site, addressed "To my dear media, friends, and fans" (gee, Avril, not a good idea to list your fans last). Among her choice tidbits: "All songs share similar lyrics and emotions. As humans, we speak one language. . . . I would like to say more, but my lawyers have advised me not to. Why is it when you get to a certain level, people want to attack you?"
Then today, as a member of the press, I received the following e-mail from Avril's label, containing a new statement by manager McBride:
"Dear Media:

"I have read the following quote from Tommy Dunbar of the Rubinoos:

" 'While it's true that we filed suit some time ago, we hesitated to go public to save Avril and her handlers any embarrassment,' Tommy Dunbar said. 'We learned over the July 4th holiday that her management and spin doctors have apparently decided to preempt things with their revelation of the lawsuit.'

"This is simply a lie. I challenge them to provide one iota of proof to back up this claim. We did not say a word about the suit out of respect for the dialogue that was ongoing. The numerous phone calls from the media seeking comment on the suit started on July 4th. We were blind-sided and simply responded.

"We also find it ironic that in the suit, they named Apple as a defendant. What a great way of getting it out there to the media.

"On the topic of Apple, it seems like the Rubinoos have an issue with the Beatles, among other great bands. This quote is directly from the Rubinoos' MySpace page: 'Bands that have ripped us blind: the Raspberries, the Beach Boys, the Beatles.'

"As we have clearly stated, upon the expert opinion of one of the country's foremost musicologists, there is no basis for this claim."
O-kay. But as for the Beatles, methinks the Rubinoos are simply displaying their sense of humor. Which means, I guess, that McBride is displaying his lack of same!
NEWS FLASH!
Brett has just gotten back to me with the following update via a new post by someone on the music-industry chatboard The Velvet Rope:
"People are so missing the real point here. It's not Avril . . . it's Dr. Luke. He's the co-writer of 'Girlfriend,' and HE produced [the self-titled debut of] The Party (on Hollywood Records) . . . remember them? Their gold (and maybe even platinum) 1990ish album had a COVER of the Rubinoos' song.

"Who gives a rat's ass if Avril heard it. It's UNDENIABLE that Dr. Luke did. Hell, he PRODUCED a version of it. Therefore, whether Avril feigns innocence or not, Dr. Luke lifted the friggin' chorus."
Hmmmmm . . . there is indeed a cover of "I Wanna Be Your Boyfriend" on The Party, but checking the credits on allmusic.com, I can find no reference to Dr. Luke (a.k.a. Luke or Lukasz Gottwald). Then again, there are more than one hundred credits for that album/band (which was spawned from The All-New Mickey Mouse Club), so it's entirely possible that he's hiding in there somewhere.
On the Rubinoos' Web site, the Party cover is included in a four-way comparison called "Avril Lavigne vs. the Rubinoos: You decide!"
By the way, the Party's name was an acronym for Positive Attitude Reflecting Today's Youth. Does that remind you of . . . Avril Lavigne??? Maybe Avril's name is itself an acronym: A Venal Recording, If Lifted. -Ken Richardson
LATEST VIDEO