The Last Concert Hall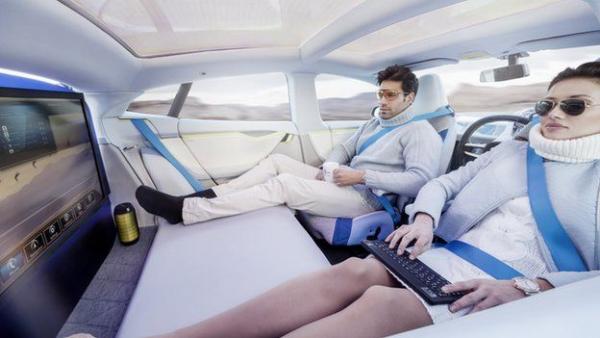 Picture your dream living room. We close our eyes and listen to the subtle nuances of our favorite recording. Luxurious speakers line the walls, a subwoofer discretely positioned in the sonically perfect corner. There's nothing better than leaning back in a comfortable chair, spending hours listening to music. But the sad reality is that we don't.
The living room used to be the entertainment center of the home, complete with a turntable, receiver and large, high-fidelity speakers. Then we evolved into home theaters, with massive TVs and a speakers all over the room. It got to be too much for the living room, so dedicated home theaters became the norm. And just as quickly as home theater evolved, it's now devolved into mobility and portability. Cellphones, Bluetooth speakers, and headphones seem to be all the that matters; if you can't take it with you, it has no value.
Before we give up on music entirely, there might be a glimmer of hope on the not-so-distant horizon. As we segue into autonomous cars, sound quality is becoming relevant again. As car connectivity increases, the disappearance of physical media in a non-issue. Cars are connected online to an infinite supply of music, so there's no need for a CD player anymore.
Car audio systems these days are quite impressive. The high-end systems that are available are tuned so the driver has the best seat in the house, and they can sound incredible. Seventeen, nineteen or more speakers, large subwoofers, powerful amps, advanced DSP, and more. Where else is the sweet spot fixed as permanently as inside a car? Most living rooms never come close to the level of audio excellence achieved by a quality sound system in the automotive realm.
And… the beauty of this in-car sound system is that you don't even have to "pay" for it. This fidelity is simply rolled into your car payment. In many cars, the audio upgrade is bundled with other tech features, so you might not have even wanted the upgrade, it just came along with ventilated seats and an illuminated cup holder. Long gone are the days when you would immediately upgrade your car with aftermarket stereo components. When was the last time you saw a car stereo store? Can you imagine pulling out the fancy touch-screen head unit in your brand new car and installing a double-DIN CD player? The new cars coming out don't even bother putting in a CD player. When did CD players become retro?
It makes sense that car audio systems are going to get better and better. Connectivity becomes better, and the bitstream of our music sources gets better too. As the road ahead leads to electric cars, the interior space gets extremely quiet. As more and more cars become electric, we also lose the noise of other engines outside of our electric cars. The road is suddenly a peaceful, quiet space.
The autonomous self-driving car will be the best place to listen to music. You'll be free of driving chores and distractions, free of engine noise, and free to spend hours listening to music again. Close your eyes. The future is near.