Klipsch Kicks Off 'Keepers of the Sound' Video Series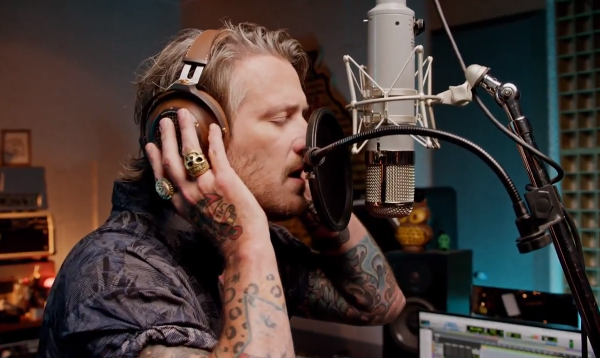 Klipsch today kicked off its new "Keepers of the Sound" video series, which spotlights pioneers of all crafts who've "stayed true to a vision of preserving their rich heritage, while adapting to today's tech-driven world."
The first installment features singer/songwriter and producer Butch Walker. Named Rolling Stone's "Producer of the Year" in 2005, Walker played in various metal/alternative bands from 1980- 2001 and began a solo career in 2002. His credits include performing on and writing and producing albums for Taylor Swift, Train, Pink, Avril Lavigne, Keith Urban, Katy Perry, The Struts, Panic! At the Disco, Pete Yorn, Harry Connick Jr., Weezer, Fall Out Boy, and others.
The series was inspired by audio pioneer and company founder Paul W. Klipsch, who created speakers to reproduce the power, detail and emotion of the live music experience in the home.
"Butch Walker grew up when audio was primarily analog-driven and he prefers to make music and create his sound by hand," Klipsch said in a press release announcing the series. "His relentless attention to detail in his recording process captures a rich, full spectrum of audio, which in turn, offers a better listening experience."
"This video series showcases pioneering artists with values and principles near and dear to the heart of the Klipsch brand," said Klipsch CEO Paul Jacobs. "Like Klipsch, they are authentic, uncompromising on quality, and always remain true to their core values. They work to create powerful, emotional experiences for their fans, and Klipsch strives to recreate the same emotional experiences through our speakers and headphones."
For more information on the series, visit klipsch.com.