KEF Adds New Model, Finish Options to Reference Line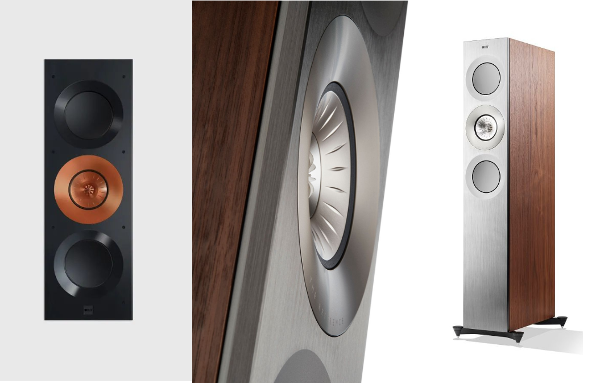 KEF today announced the addition of a versatile, high-performance THX-certified in-wall speaker and new finish options for its Reference Series line of speakers whose origins date back to 1973.
The new Ci3160REF-THX in-wall speaker (left, $7,500 each) is a smaller two-woofer version of the existing Ci5160REF-THX that, like its sibling, carries the THX Certified Ultra designation for large 3,000 cubic-foot rooms where viewer distance from the screen is at least 12 feet.
Both models can be used in left/right, center, or side/rear applications and pair KEF's signature 6.5-inch Uni-Q driver array — which positions a vented aluminum-dome tweeter at the center of the woofer — with two or four 6.5-inch aluminum-cone woofers, respectively, all mounted in a solid aluminum baffle that eliminates unwanted vibrations.
Like all Reference Series speakers, each Ci3160REF-THX is designed and built from beginning to end by one technician at KEF's facility in Maidstone, Kent, England. The series also includes two floorstanding models, a stand-mount speaker, two center-channel models, and KEF's Reference 8b "force-cancelling" subwoofer with prices ranging from $4,000 to $10,000 apiece.
KEF has also expanded the finish options for its in-room Reference Series speakers with the addition of a new "tone on tone" Silver Satin Walnut finish to complement the line's aluminum accents and walnut veneer cabinets and two Kent Foundry Edition finishes — Blue Ice White and Copper Black — for the Reference 4c and Reference 2c center-channel speakers.
For more information, visit us.kef.com.